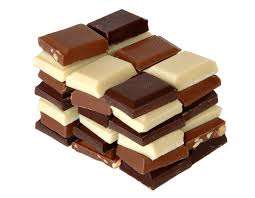 The best chocolate shops in Melbourne

The best chocolate shops in Melbourne
Chocolate is a soft spot for the vast majority of people, and Melbourne has a particularly fine selection of chocolatiers and cafes. When travelling on one of our escorted tours of Australia, you will have the opportunity to enjoy some free time, in which you could sample one of their many fine chocolate shops. Below are just a selection of some of the fine shops on offer, with the websites beneath where you can find their exact location.
Koko Black
Founder Shane Hills felt that the essence of chocolate was not being fully expressed, so spent two years travelling and learning the art of being a chocolatier. He then moved to Melbourne and founded the first store in 2003. Koko Black originally started as a small, independent shop, but has since gone on to take Australia by storm.
The shop produces beautifully crafted chocolates which are almost like miniature works of art, and they are also very well known for their amazing hot chocolates. With seven shops in Melbourne alone, Koko Black is most definitely recommended for those with a sweet tooth.
Pana Chocolate
Pana Barbounis opened the first Pana Chocolate store in 2013, and was unique in their philosophy. Their chocolate is all vegan-friendly, and is now stocked in over 2000 stores both within Australia and worldwide.
Both handmade and hand packaged, Pana Chocolate aims to be as healthy as possible both for the individual eating it, and for the planet who have provided the ingredients.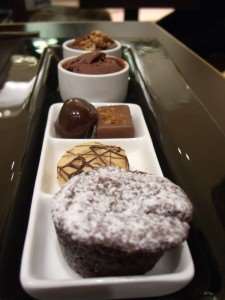 Mork Chocolate
Another provider of outstanding hot chocolate, Mork supply many of the best cafes around Melbourne. Recently, they have just opened their first concept store and brew house, which provide an experience of one of their four signature chocolate blends.
They also provide a number of speciality drinks, with the Campfire hot chocolate being an experience for all the sense. Customers lift a glass to release smoke, which then has the chocolate poured over it, and is then completed with a toasted marshmallow. This is a great experience for all chocolate lovers.
Hahndorf's Fine Chocolates
Handorfs was somewhat of a trend setter within Melbourne, as they were the first people to offer a café style chocolate shop, where customers could relax and enjoy a hot chocolate, coffee or milkshake, whilst sampling the wide range of chocolates on offer.
Due to the resounding success of their shop, Handorfs have opened more shops across Melbourne, and even had to open a second factory to meet the demand for their products. Offering a range of 70 different products, ranging from handmade truffles to hampers, Handorfs offers fantastic German chocolate in Melbourne and across Australia.
Cacao Lab
Cacao Lab not only provides their four stores around Melbourne with chocolates, but also do a range of cakes, pastries and macaroons. First starting in 2003, Cacao are now known as being a leader in the market thanks to their innovative techniques and creations. Not only do they have their shops in Melbourne, but they also provide many five star hotels and high quality businesses with their products.
Their stores are displayed with their selection of over 30 different variations of chocolates, which come in a vast range of shapes and flavours. Their pastries are alongside of these, and offer modern twists on classic recipes, which can be enjoyed alongside their own signature hot chocolate.
Images courtesy of Wikipedia and Alpha, under Creative Commons
Save