When heading down under you'll want to make sure that you see all of the spectacular scenery that this fantastic country has to offer, and there is no better way than on an unforgettable train journey. The Ghan rail tour in Australia follows an epic stretch of railway that connects the north and south taking you through scenic towns, mountains, rivers, farmland and of course, the pure Australian outback.
Distant Journeys are proud to offer some of the world's best rail tours across our destinations. You can discover the top train journey in Australia with premium Gold service, allowing you to travel in complete comfort. Take a look at what to expect on The Ghan and also the fantastic locations you'll experience along the way…
Flinders Ranges
The largest mountain range of South Australia, the Flinders Ranges are unmistakable upon approach around 200 miles north of Adelaide. The landscape of the Flinders Ranges is hugely diverse, with an array of colours passing you by as you travel, transforming from greys blues at dawn through vibrant greens and yellows as the sun shines brightly to dramatic reds by dusk.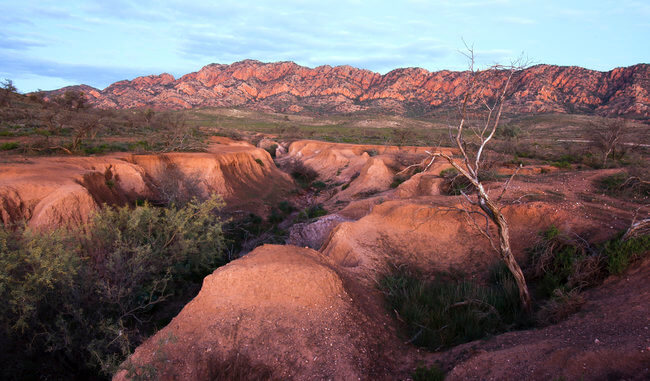 Port Pirie
When discovering The Ghan the first stop is Port Pirie, one of the largest towns in South Australia. Specialising in the refinery industry, the views offered up by Port Pirie of vast smelters dominating the skyline and ships coming and going from the seaport is a huge contrast to the countryside landscapes that passed before it.
Port Augusta
Another populous seaport town, Port Augusta is situated on the East Coast of the Spencer Gulf, an inlet of water teaming with marine life. It is the last large place of civilisation that we will meet until the end of the journey at Alice Springs, providing a gateway to Southern Australia's isolated wilderness.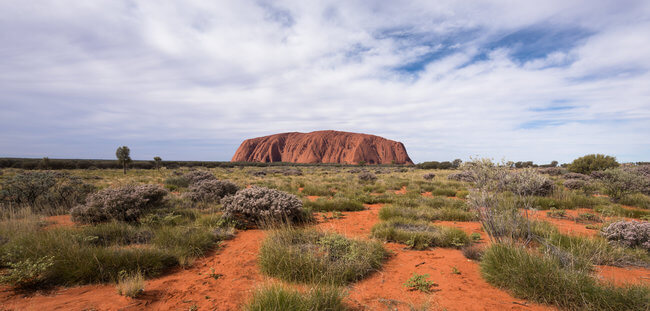 The Outback
The Ghan Railway itinerary wouldn't be complete without one of Australia's most famous stretches of landscapes. The Outback covers an area of thousands of miles and is Australia at its most remote and untouched. The views are incredibly striking, with rock formations and sprawling desert just some of the things you can expect to witness. The Ghan takes you through a gigantic stretch of outback before emerging at the Red Centre, home to Alice Springs and known across the world for its almost luminous orange-red soil.
Now that you know just some of The Ghan's spectacular locations there's no doubt that you'll be wanting to get onboard right away and make your Australia tour a dream come true.
Images by Roderick Eime, Lawrence Murray and Bryan Ungard via Flickr.