An incredible video showing off New Zealand's stunning coastline has been making waves on Youtube.
The video is shot using a Drone fitted with a GoPro camera and makes a compelling case for a visit to New Zealand.
The land of the long white cloud has seldom seemed as appealing to us as it does in this footage, which was put together by our friends at Bare Kiwi.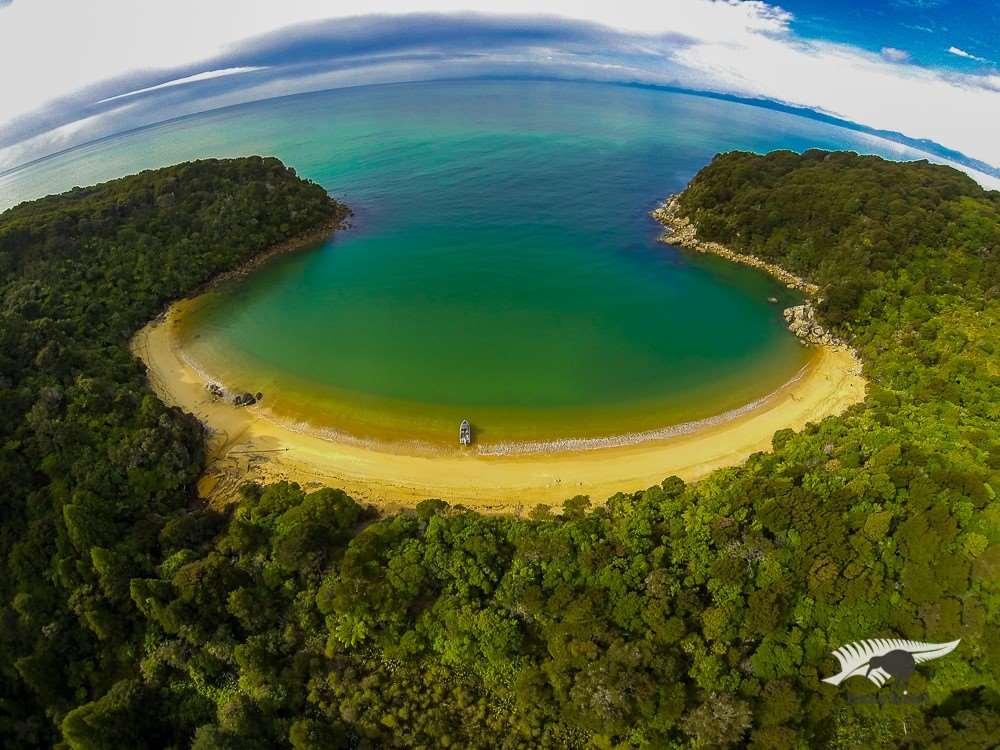 We featured a Bare Kiwi video on this blog  month or so ago, and said we'd be revisiting their Youtube page to bring you more of the videos they put together – but we didn't think we'd be quite as blown away by what we saw as we were when we checked back.
The video shows a selection of aerial views of sections of the New Zealand coast and it's a real cinematic jaw-dropper.
We know New Zealand well, and have visited many of the locations shown, but seeing them from above offers a whole new perspective on their beauty.
The video was shot while Bare Kiwi filmmakers travelled the country as part of the company's #GreatKiwRoadie campaign. Locations featured which you can visit on our tours of New Zealand include Te Pukatea Bay, Adele Island, Coquille Bay and Split Apple Rock in Abel Tasman National Park, Waewaetora Island and Rock the Boat in the Bay Of Islands, Mount Manuganui in the Bay Of Plenty and many more.
So why not take a look at the video below and see if it convinces you to spend at least one of your next few holidays in New Zealand.
https://www.youtube.com/watch?v=83cPj4tLLqw
Save