When flying across the world to explore New Zealand, you'll want to make sure you see all the big sights on offer – but what about New Zealand's hidden gems? Well we think that the Awhitu Peninsula is certainly one of them and is a fantastic choice when deciding what to do on an Auckland Freedom Day.
Location
You could be forgiven for thinking that the pleasure of a swim in the waters off Auckland's rugged west coast, perhaps at a beautiful beach with white sands, requires a long drive across the northern most peninsula of New Zealand. But that's not the case – because the Awhitu Peninsula offers all those charms just a short trip from the centre of Auckland. Only 95km away (roughly a 75-minute drive) from Auckland and you can find yourself on the beautiful peninsula set out between the Manukau Harbour and the Tasman Sea.
Landscape
You certainly won't be disappointed by the stunning landscapes that you can feast your eyes upon. Awhitu Regional Park on the southern headland of Manukau Harbour offers up both sandy white beaches and offshore mudflats. Awhitu peninsula walks really are walks like no other, with amazing views to be seen with every turn. If scenic walks aren't quite for you then you can always explore the park on a mountain bike or even on horseback. There are also black sand beaches on the peninsula and its western side offers a neat coast of long straight beaches, while the eastern side is made up of huge cliffs and massive sand dunes.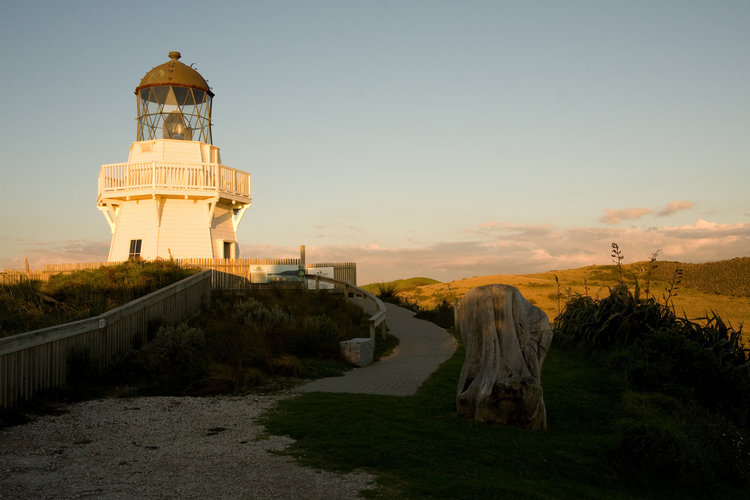 Sights
There are also striking sights to be seen on the peninsula, including the Manukau Heads Lighthouse. It may only be eight-years-old but it perfectly replicates the plans of the lighthouse which was built on the same spot in 1874. Not only is it one of the prettiest lighthouses, it's also one of the few in New Zealand which allows you inside to walk around the balcony.
If you do so, you'll be able to enjoy an incredible view all the way across Manukau Harbour from 240 metres above sea level. Views of the Waitakere Range mean you'll feel like you're out in New Zealand's wilds, but in the other direction you'll still be able to see Sky Tower, reminding you just how close you are to the bustling city of Auckland.
If you decide to explore the beauty of New Zealand, then a trip to Awhitu Peninsula will certainly be a day well spent. With plenty of great tours to Australia and New Zealand from the UK, we can have you exploring this hidden gem in no time.
Images by Jennifer Whiting and russellstreet via Flickr.