Part of New Zealand's famous Canterbury wine region, the Waipara Valley is just an hour north of Christchurch and a perfect destination for those who love their food and drink. Thousands visit Waipara Valley not only for the food produced amongst its rolling hills, such as venison, beef and organic fruits and vegetables, but also to sample the wines made at the dozens of wineries in the area.
The Waipara Valley region is especially renowned for its Pinot Noirs and Rieslings, and other varieties visitors can find here include Sauvignon Blanc, Chardonnay and Pinot Gris. Take a look at some of the very best Waipara Valley wineries you should visit during your time in New Zealand.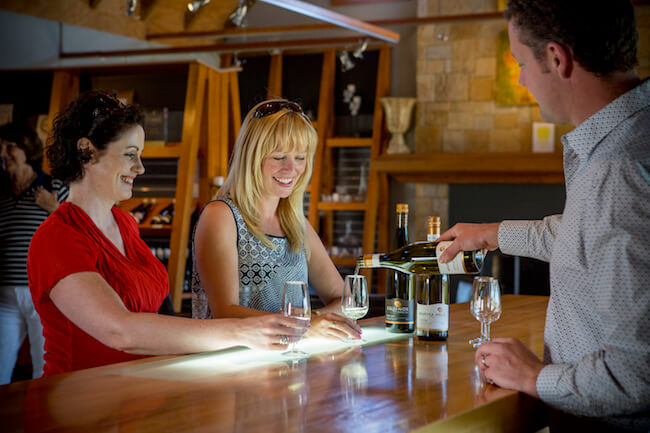 Waipara Hills
Established in 2001, the award-winning Waipara Hills winery produces seven different wine varieties across its three vineyards, with the different soils found in each contributing to the wines' unique compositions. Cellar door tastings are available at Waipara Hills, with their knowledgeable staff on hand to educate visitors about the local wine region and its aromatic wines. Locally made gifts, artwork and wine accessories can also be purchased.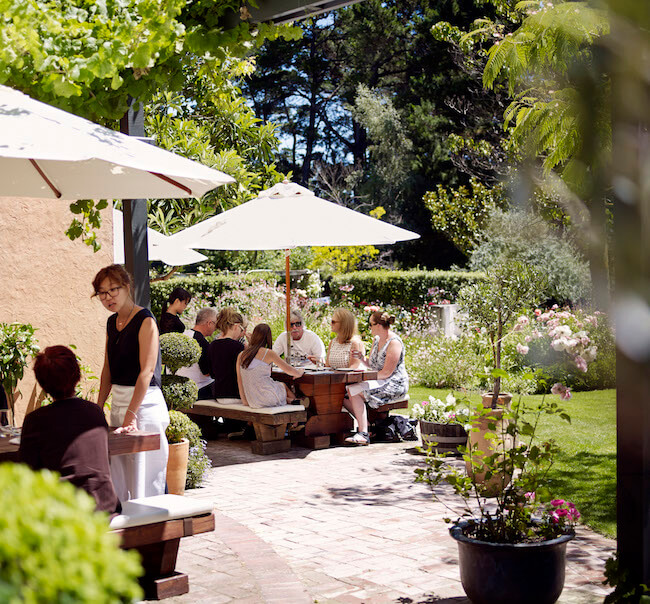 Pegasus Bay
Since the 1970s, the Donaldson family have been producing Pegasus Bay wines at their pioneering vineyard, and the operation is still very much a family affair today. Their tasting room, which offers views of the cellars and barrel hall, is open seven days a week, with staff offering a selection of Pegasus Bay wines to taste, including their flagship 'reserve' wines. Vintage wines as well as a selection of aged wines are all available to purchase.
Terrace Edge
Awarded New Zealand's organic vineyard of the year in 2018, Terrace Edge started life as a sheep farm, before the Chapman family took over in 1999, planting olive groves and rows of vines. The family are still involved in every aspect of the winemaking process today, producing seven wine varieties, including some lesser-seen varieties such as Albarino and Syrah, as well as its own olive oil. The tasting room is open at Terrace Edge four days a week, allowing you to sample their award-winning wines, and tours of the vineyards can also be arranged on request.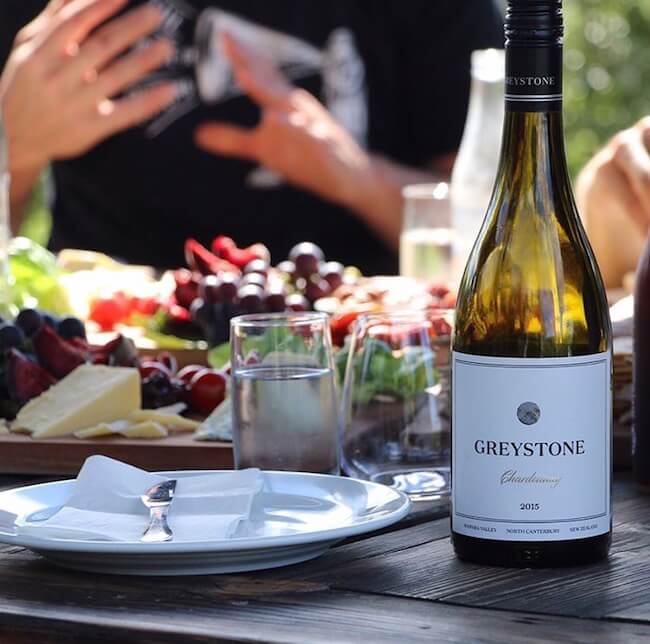 Greystone Wines
Named as New Zealand Winery of the Year in 2018, the Greystone Wines winery is nestled in the Omihi Hills, with its unique limestone conglomerate soil helping to create top quality Pinot Noirs, while in the tough dry clays down on the flats, Sauvignon Blanc, Pinot Gris and Gewurtztraminer thrive. The wines at Greystone are 100% certified organic with BioGro and Dom Maxwell, the winemaker at Greystone Wines, takes pride of his work at the winery.
Guided tours are offered here twice daily, introducing visitors to the different varieties grown on the unique soils, how wine is made in the winery, and the flavourful wines themselves with a private tasting session, accompanied by an artisan tasting platter.
Torlesse Winery
Torlesse Winery is one of the oldest wineries in the Waipara Valley, having produced wines since 1991. Led by Kym and Maggie Rayner, who have over 30 years of winemaking experience, you'll find them not only tending to the vineyards but also hosting the wine tastings at the cellar door seven days a week. Their products include not only Torlesse Wine, but also the highly regarded Omihi Road and Shadowy Kym, a late harvest Sauvignon Blanc. As well as sampling the wines, you're welcome to bring a picnic and wander along the winery's popular Biodiversity Trail.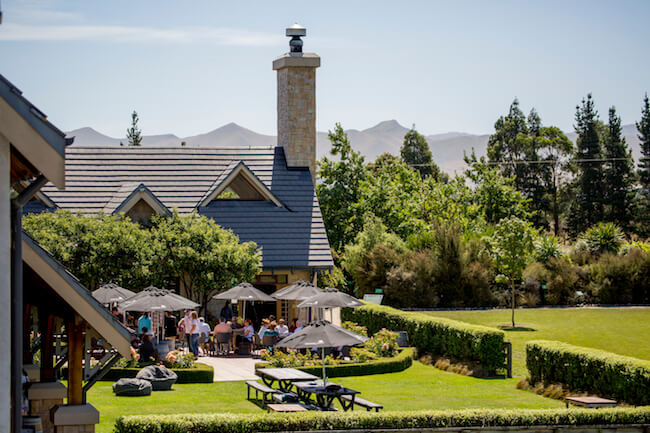 Image courtesy of Waipara Hills winery
Visit the Waipara Valley's excellent wineries
Experience these award-winning wines in the remarkable landscapes they came from by visiting these wonderful wineries and discovering their fascinating journey from vine to bottle. With our tours of New Zealand offering time in Christchurch, one of New Zealand's largest cities, just an hour from the Waipara Valley, you can visit one of these top wineries as well as the many other awe-inspiring sights, places and experiences this incredible country has to offer.
Featured image courtesy of Greystone Wines.