The exclusive and incredibly popular dinner party Diner en Blanc returned to Sydney at the weekend, entertaining over 4000 guests lucky enough to attend.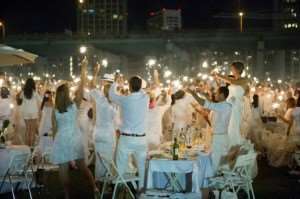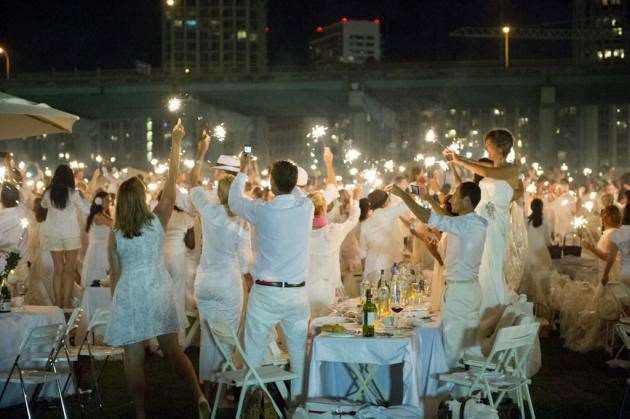 The scene was set with food, tables, chairs, and decorations brought to the event by the guests, a harpist, giant inflatable and illuminated rabbits, a central dance floor made from grass and, of course, thousands of guests dressed head to toe in white.
The event began in 1988, when founder Francois Pasquier was returning to Australia after a long time away. On his return he arranged a picnic with his friends, requesting that they wear white so that they all recognised each other on arrival. Today, the premise has been taken over by his son, Aymeric, who has launched Diner en Blanc International, which runs and promotes the dinner parties in over 40 cities around the world, entertaining around 100,000 guests per year.
It is not easy to gain attendance to the event, however – current guests and their friends get first choice on whether to attend the following year, with only 10% of tickets reserved for newcomers. This means that the waiting list for newcomers to the Sydney Diner en Blanc is an incredible 13,500-strong.
Although it is extremely difficult to get on the guest list for the Diner en Blanc, there are many other sights and events to experience in Sydney which are just as enthralling and entertaining. Join Distant Journeys on our tours of Sydney and fall in love with one of Australia's largest and most vibrant cities!