Even if you love your British Christmas traditions, have you ever been curious to experience Christmas in another country? Australia may be the perfect first step in experiencing a Christmas abroad, as it maintains many of our British traditions while adding many of their own cultural twists. With their Christmas being in the height of summer, celebrating Christmas in the sun may be a welcome change to the cold British winter! So, how do Australians celebrate Christmas?
Decorations: Much like us, Australians will decorate their homes with Christmas trees (though often not real ones), lights, and hanging wreaths on their front doors. Some homes take Christmas lights to another level, decorating their exteriors to the extent that they often become a local attraction in the neighbourhood at Christmas time – many also heavily decorate to help raise funds for charity. Australians also decorate their homes with bunches of 'Christmas Bush', a plant native to Australia which has cream coloured flowers and small green leaves, with the flowers eventually turning red by the week of Christmas.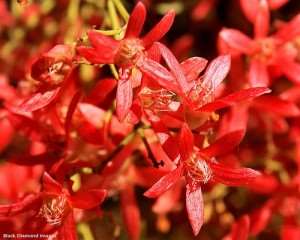 Food: While Australian families used to emulate the British Christmas dinner with turkey and all the trimmings, many have now switched to options more suitable in the Australian summer heat. Popular dishes include cold meats and salads, or barbecues with seafood such as prawns and lobsters. Steaming hot Christmas pudding however is still popular, and the drink of choice is often Australia's favourite, beer.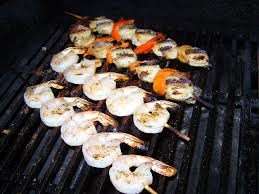 Christmas Carols: Carols are extremely popular in Australia, and many are the same as they are here, though the words may be changed to reflect the different climate. A week before Christmas, many towns and cities host Carols by Candlelight, where thousands gather in a large open space to join together and sing – the largest, in Melbourne and Sydney, are also broadcast on national television.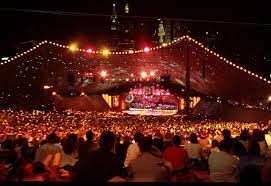 Santa Claus: The Australian idea of Santa is different to ours, again because of the climate – he changes into cooler clothes, and, instead of using reindeer, has his sleigh pulled by 'six white boomers', or kangaroos, through the Outback.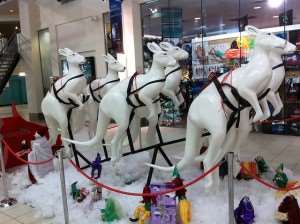 Christmas in Australia is just one of the exciting and different elements of Australian culture – with our touring holidays in Australia you can learn more about the quirks of Australian culture and experience all of the amazing things that the country has to offer.