Home to some of the world's most southerly vineyards, New Zealand is one of the world's top destinations for viticulture. New Zealand wines, especially the Pinot Noir and Sauvignon Blanc varieties, are among some of the finest around the globe. Across both North and South Island you'll find several world-famous New Zealand wine regions where you can follow a wine's journey from vine to bottle.
Whether you're looking to discover the secrets behind the longest-running vineyards in New Zealand or discover the wineries of Central Otago on a Queenstown wine trail tour, there's a New Zealand wine experience for you. Read on discover some of the best wineries in New Zealand.
Te Mata Estate
Te Mata wines are one of New Zealand's biggest success stories, with their wide variety of red and white wines exported to more than 40 countries around the world every year. The Te Mata Estate is one of the New Zealand's oldest family-owned wineries, and are steeped in Maori legend, meaning they're the first vineyards in New Zealand to be given heritage status as a Special Character Zone.
Discover the history that lies within the original buildings and the surrounding vineyards on a private wine tour, a highlight being a visit to the Stained Glass Cellar, New Zealand's oldest barrel hall, before a guided tasting at the cellar door.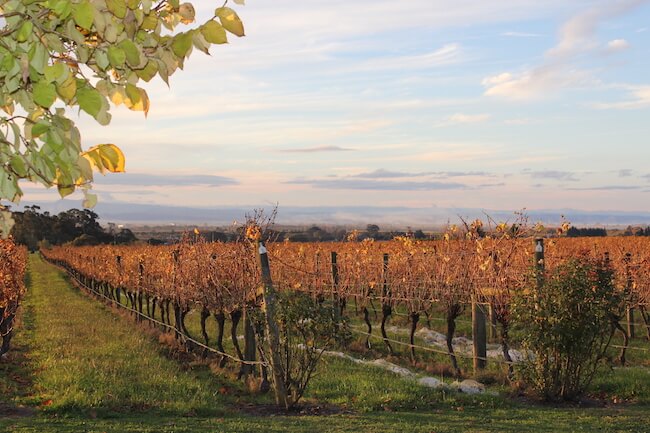 Image: Te Mata Estate Winery, New Zealand
Gibbston Valley Winery
Best known for its award-winning Pinot Noirs, the Gibbston Valley Winery is world-famous and put the Queenstown region firmly on New Zealand's wine map. It's also home to New Zealand's largest underground wine cave, where you can enjoy a wine-tasting tour featuring its distinct Pinot Noirs and a number of other varieties.
If you're looking to explore more of what the Queenstown region has to offer, the Gibbston Valley Winery also features as part of the Queenstown Wine Trail Tour. Alongside the wine cave tour and a delicious gourmet lunch, the tour also offers tastings at two top vineyards as well as a cheese tasting session at the region's only cheesery. It's one of our favourite New Zealand wine tours, which is why you'll see it featured as an optional excursion on our tour holidays.
Mission Estate
Established in 1851, but relocated in 1897 following the Hawke's Bay earthquake, the Mission Estate near Napier is the oldest winery in New Zealand, and it proudly opens its doors to show off its rich heritage to the public.
Pay a visit to the Cellar Door, housed in the beautifully restored seminary building, accompanied by photographs documenting how the winery came to be, before sampling the estate's signature Chardonnays, Sauvignon Blancs and others. Mission Estate also has an on-site restaurant, surrounded by beautiful gardens and views over to the Taradale Hills, where their favourite wines are perfectly paired with seasonal dishes.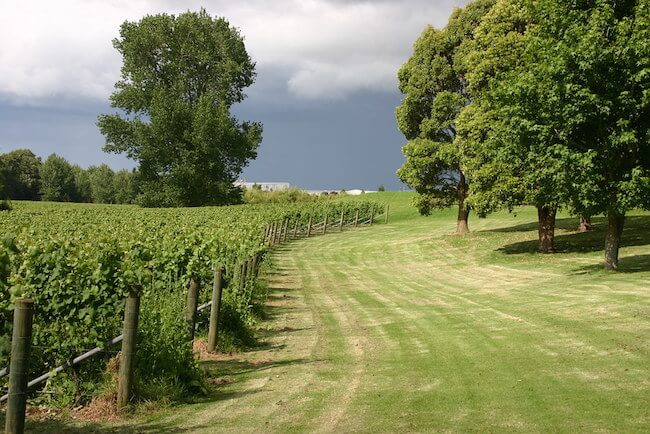 Image by Phil Carter via Flickr
Villa Maria Winery
New Zealand's most-awarded winery is the Villa Maria Winery, found near Auckland, and you can pay a visit to discover the secrets behind its success. Known for its bold practices in all aspects of the production process, including sustainable steps such as going screw-cap only, a tour of Villa Maria, which runs daily, includes insights into every stage of the winemaking process.
After a tasting at the cellar door, you can also enjoy lunch or a sharing platter at the winery's cafe, taking in the views over the vineyard and lake from the sunny terrace.
All of these excellent wineries also offer the opportunity to purchase a selection of wines to take back with you. Wine is a perfect souvenir to bring back from New Zealand, and pouring yourself a glass when you're back home is sure to remind you of the brilliant time you've had in New Zealand.
Discover the journey, from grapevine to glass, of your favourite New Zealand wines with a guided New Zealand tour, where there is the option to take a wine tour of some of the country's top regions, accompanied by plenty of tastings, guided by experts. You'll also be able to fall in love with everything else New Zealand has to offer, from its incredible mountainous landscapes to its compact yet fascinating cities.