Chocolate is a soft spot for the vast majority of people, and Melbourne has a particularly fine selection of chocolatiers and cafes. There are endless things to do in Melbourne for first timers, but making time to sample some of the delicious treats deserves to be high up on your list. Below are just a few of the many fantastic chocolate shops in Melbourne that you'll want to visit on a trip to this bustling city.
Koko Black
Founder Shane Hills felt that the essence of chocolate was not being fully expressed, so he spent two years travelling and learning the art of being a chocolatier. He then moved to Melbourne and founded his first store in 2003. Koko Black originally started as a small, independent shop, but has since gone on to take Australia by storm with stores in Melbourne, Sydney, Adelaide, Perth and Canberra.
Koko Black produces over 100 varieties of beautifully crafted chocolates which are almost like miniature works of art, and they are also very well known for their amazing hot chocolates. Koko Black is most definitely worth a visit for anyone with a sweet tooth or craving a little chocolate in Melbourne.
Mork
Specialising in ethically sourced hot chocolate, Mork supply many of the best cafes around the city. Taking inspiration from the coffee culture in Melbourne, Mork opened their first chocolate brew house where visitors can taste their range of signature chocolate and experience the cacao-bean-to-cup experience with the on-site roasting facility.
Mork's speciality campfire hot chocolate is an experience for all the senses. Customers lift a glass to release smoke, which then has the chocolate poured over it, and is then completed with a toasted marshmallow.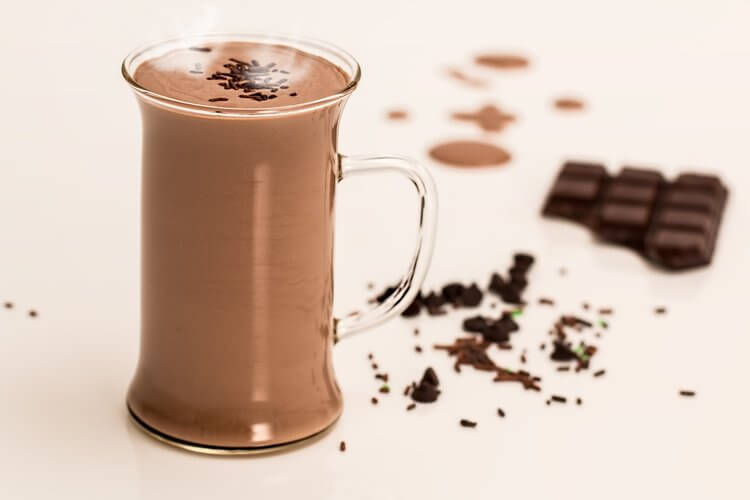 Hahndorf's Fine Chocolates
Hahndorf's was somewhat of a trend setter within Melbourne, as they were the first people to offer a café style chocolate shop, where customers could relax and enjoy a hot chocolate, coffee, or milkshake, whilst sampling the wide range of chocolates on offer.
Due to the resounding success of their shop, Hahndorf's have opened more shops across Melbourne, and even had to open a second factory to meet the demand for their products. Offering a range of 80 different products, from handmade truffles to hampers, Hahndorf's offers fantastic German chocolate that won't disappoint the taste buds.
The Ministry of Chocolate
This family-run business offering high quality delights deserves a spot as one of the best chocolate shops in Melbourne. This husband-and-wife duo have quickly grown from selling their sweet treats at farmer's markets across the city to running their flagship store, a café, and a pop-up at Prahran Market. Whether you're craving a slice of delicious cake, some rocky road or a selection of pralines, The Ministry of Chocolate has plenty to offer.
Whether you had a chocolate craving or not, it's clear to see that when on a tour visiting Melbourne, a chocolate tasting is a must. Visiting these shops and cafes to sample delicious treats can be the perfect stop for a rest after a busy day of sightseeing. For those of you with a real sweet tooth, why not consider a chocolate tour in Melbourne where you can experience the city on foot with opportunities for tasting at every turn.
We have plenty of other interesting facts and information on Australia and beyond, so make sure to follow us on Facebook.
Image by Di Lewis and Steve Buissinne via Pixabay.