One of the best ways to get to know a place and experience the real feel of it is to visit a market, to not only browse the treasure trove of local goods and delicacies on offers, but also to do like the locals do, and it is no different in South Africa.
Whether it's a gift to take home or yummy street food in South Africa you're after, you'll find what you're looking for at these top markets in South Africa.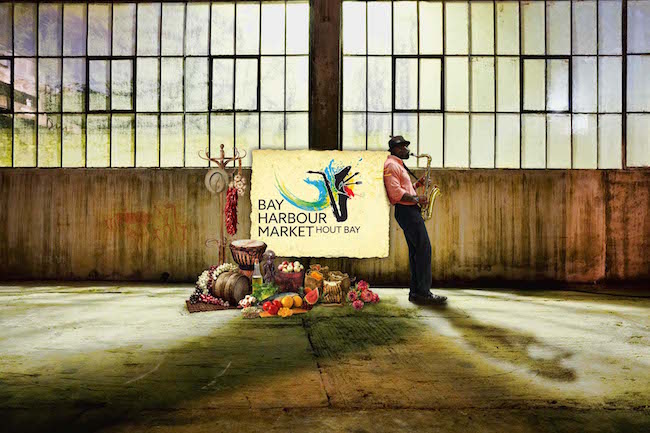 Bay Harbour Market, Cape Town
Overlooking the scenic Hout Bay, the Bay Harbour Market in Cape Town describes itself as the most vibrant market in Cape Town. Set in a former fish factory in the working harbour at Hout Bay, this is a place where people from all kinds of backgrounds get together to create something uniquely South African. After browsing the stylish jewellery, clothing and craft stalls, move on to the irresistible food stalls, brimming with fresh fruit, spicy seafood and delicious, freshly-baked breads. You'll also find entertainment here which only adds to the atmosphere, ranging from upbeat guitar players to passionate saxophonists.
The Linden Market, Johannesburg
South Africa's biggest city is also home to one of the most exciting markets around. The Linden Market takes place just four times a year – making it not just a market but an event – with community values at its core. Supporting local artists and vendors and helping to preserve artisanal traditions, the market also promotes ethical products as well as vintage and up-cycled products. Set in the pretty Botanical Gardens of Emmarentia, The Linden Market features over 160 stalls, delicious food and drink, a live music stage and even early morning yoga sessions.
Neighbourgoods Market, Johannesburg and Cape Town
Growing from humble beginnings in Cape Town's Old Biscuit Mill, the Neighbourgoods Market has helped bring the local neighbourhood of Woodstock back to life, and today remains at the heart of Cape Town's shopping scene. Open every Saturday, the market showcases specialty food producers, craftsmen creating bespoke pieces and Cape Town's best small and independent businesses. The Neighbourgoods Market has been so successful in fact that a sister market now takes place in Johannesburg's Braamfontein, offering the same winning formula of carefully selected vendors alongside excellent food stalls and great live music.
The Irene Village Market, Irene
Found just south of Pretoria, Irene is only a small village, but offers a truly outstanding market that makes Irene well worth a visit. Famous for its selection of stalls boasting beautiful arts and crafts, ranging from pretty bows to fabulous jewellery, people come from miles around to experience the Irene Village Market, which takes place twice a month. Each vendor and the items they sell undergo a strict selection process, so you'll be guaranteed a totally unique and special product when you purchase.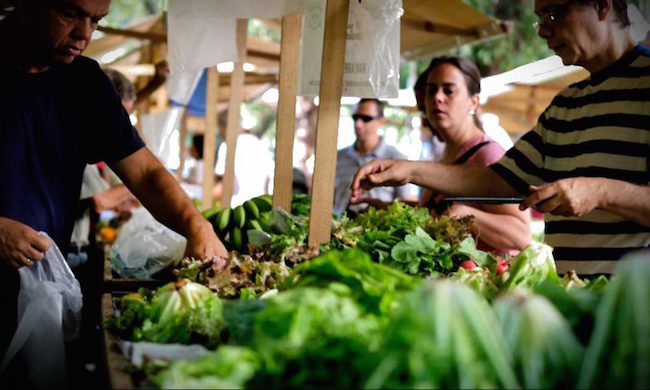 The Food Market, Durban
For those who place food at the heart of their travel plans, look no further than The Food Market when visiting Durban. This monthly Durban food market has been established for over 10 years, and through the past decade has gained a devout foodie following. Seeking to promote the many undiscovered food producers in the area, you can tuck into a delicious meal while soaking up the amazing atmosphere, before browsing the many stalls for something to bring home in your suitcase. You'll find everything here from baked goods to biltong, from chillis to cupcakes – it's no surprise this is one of the best food markets in Durban.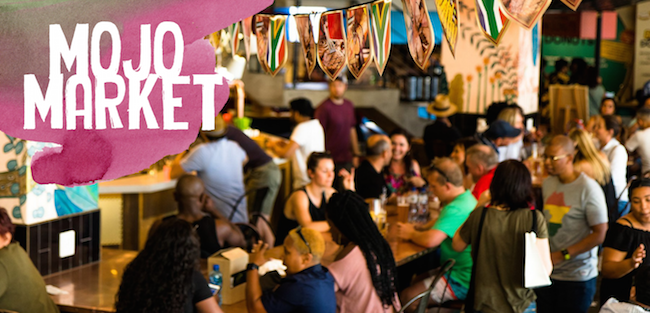 Mojo Market, Cape Town
Open 7 days a week at Cape Town's Sea Point, the Mojo Market is the heart and soul of the community and definitely a place not to miss. With four bars, live music and sports screenings, this is more than just a market – it's a place where you can simply join in and be treated like an old friend. Open for breakfast, lunch and dinner, its 30 food stalls make this market one of the best places to eat in the city, serving everything from burritos to ramen. After you've eaten as much as you can muster, it's also well worth exploring the other stalls too, which include Krag Drag, famous for their quirky T-shirts, and Bottl'd, a wine store supporting over 100 local wineries and wine producers.
Slow Food Market, Stellenbosch and Willowbridge
The ultimate South Africa market for foodies, the Slow Food Market is a popular food market taking place every weekend in both Stellenbosch and Willowbridge. Sit down with like-minded food lovers in a vast food hall-style setting to tuck into delicious dishes, surrounded by over a hundred stalls. Each of the stalls showcased foods which are either grown, raised, harvested or made in the local area, and includes both street food stalls where you can dive straight into eating straight away, and stalls with incredible ingredients and food to take away, ranging from fresh fruits to scrummy cakes. The market is always a melting pot of flavours and aromas, with everything from comforting pancakes to fragrant curries being cooked up here for the hungry diners.
Discover sensational South Africa
As well as its lively and fabulous markets, there is so much more to see in South Africa, whether you're seeking stunning coastal scenery on the Garden Route, you're a wildlife lover looking to see the Big 5 or you're looking to discover the sights of cities such as Cape Town. Our dream escorted tours and holidays in Africa include all of this and so much more, with our carefully chosen itinerary covering the very best destinations in South Africa, with travel, accommodation and many other extras all taken care of for you.
Featured image: Bay Harbour Market