Sitting on the shore line of the magnificent Lake Wakatipu with the Southern Alps as a back drop, Queenstown New Zealand offers up a view like no other town. When heading on your escorted tour to New Zealand, you will be treated to a few freedom days so that you can explore the town and its beautiful surroundings. Take a look below for out top tips on what to do in Queenstown…
Visit Queenstown Gardens
Queenstown Gardens contain a variety of both native and exotic plants and trees, including a number of protected heritage trees, which were planted by the first Mayor of Queenstown. There are a number of trails which wind their way through the botanical gardens, offering stunning views of Lake Wakatipu and the mountains. This is a perfect walk for anyone looking to take things easy and enjoy some quiet time.
Scale Bob's Peak
Those who are looking for a bit more of a challenging walk may wish to tackle Bob's Peak, which is part of Ben Lomond Mountain. The hike takes you through stunning forestry and then upwards to the Skyline complex. Here, you can relax in the café, bar or restaurant whilst taking in your stunning surroundings. With incredible views at every turn, heading out for a day of walking is certainly a top Queenstown activity that shouldn't be missed.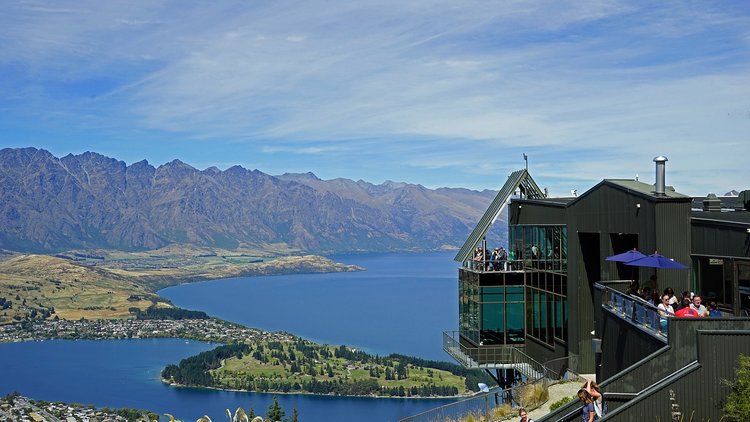 Ride the Gondola
For those of you who wish to experience the views from Bob's Peak, but want to rest your legs (we don't blame you!) the Gondola can be ridden to the Skyline complex. We must warn you, it is the steepest Gondola in the Southern Hemisphere, so it's not for the faint of heart! The photographic opportunities alone certainly make this one of the best things to do in Queenstown. Whether you've had a tiring hike or a scenic gondola ride to the top, there's no better end to the day than with a magical stargazing experience. Tours lasting around 1 hour are offered after dark giving you the perfect opportunity to explore the beautiful Southern skies that lie above.
Have a drink or two!
With the area well-known for excellent wines, it really would be shame not to head out on a tasting experience. The Queenstown Wine Trail offers both their original tour and a wine and food combo tour for those who also want to sample some local cuisine. These tours give you the chance to visit local wineries in the Central Otago region and sample some Sauvignon Blac and Pinot Noir that New Zealand is so known for across the world. Queenstown itself is home to a number of places to enjoy a drink after a long day of exploring. For those interested, there is also an ice bar, but make sure you book your slot so that you aren't left disappointed.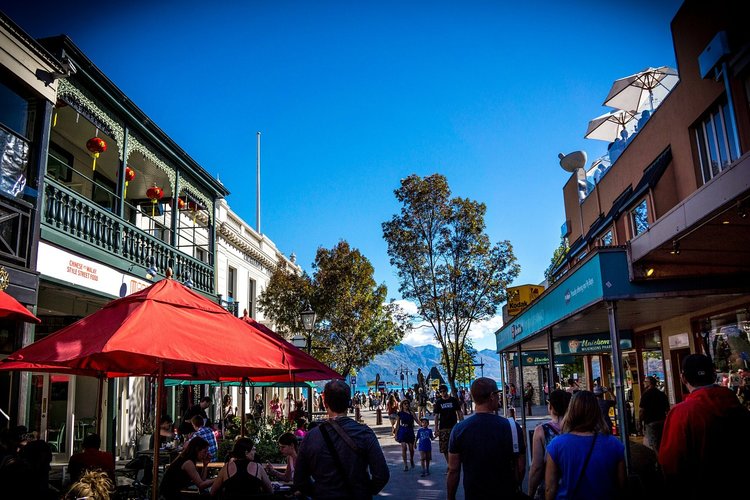 Enjoy the food
Spending some time exploring restaurants and cafés has to be one of the top things to do in Queenstown. With a plethora of eateries in the town, you'll be able to sample both the local dishes and plenty of international cuisines. Queenstown has a particular soft spot for Asian food, with a range of Chinese, Japanese and Korean restaurants to try out. With so many good restaurants in such a small place, you will be spoilt for choice with every meal.
Images by Jason Pratt via Flickr and Michelle Maria and Bernd Hildebrandt via Pixabay.