Sprawling Shanghai is the largest city in China, where historic parks, gardens, temples and buildings co-exist with a futuristic skyline and some of the world's tallest towers. Home to a staggering 24 million people, it's amassed a fascinating history over the decades which can be seen in its many museums. Many of the museums in Shanghai are a must-visit, giving an insight into the city's and China's history, as well as the contributions it has made to the world. Here are the best museums in Shanghai you should try to visit.
Shanghai Museum of Glass
The Shanghai Museum of Glass is a visually stunning attraction offering something a little different to the usual art gallery or arts museum. Set in a re-purposed glass-making factory close to the Huangpu River, the Museum of Glass takes visitors back to ancient China, when glass was first made, to learn about all of the skills and work required to make it. There are beautifully displayed exhibits of intricate pieces made from glass through, as well as glass-blowing demonstrations showing how it's done – you can even have a go yourself with a glass-blowing workshop.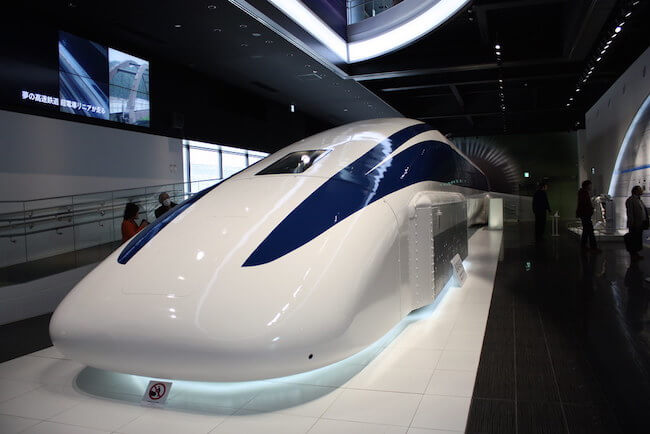 Image by orangebrompton
Shanghai Maglev Museum
Shanghai is famous for its Maglev train systems – high-speed trains powered by magnetic levitation, and you can learn all about this amazing transport feat at the Shanghai Maglev Museum. Discover the science behind how the Maglev trains work, as well as the history of the trains and several large-scale models and exhibits. After learning everything there is to know about Maglev, you can even take a Maglev train and experience a high-speed journey for yourself from the station located a floor above the museum.
Shanghai Propaganda Poster Art Centre
Operated in secrecy for nine years in an apartment building basement, the Shanghai Propaganda Poster Art Centre was finally officially recognised in 2017, its collection of over 5000 pieces of Maoist Communist propaganda art preventing it from being recognised previously. It's one of China's most culturally significant museums, detailing a pivotal time in the country's history, the posters giving a glimpse into the ideologies of Chairman Mao that swept across China. The Propaganda Museum's gift shop also has posters prints available to buy and take home.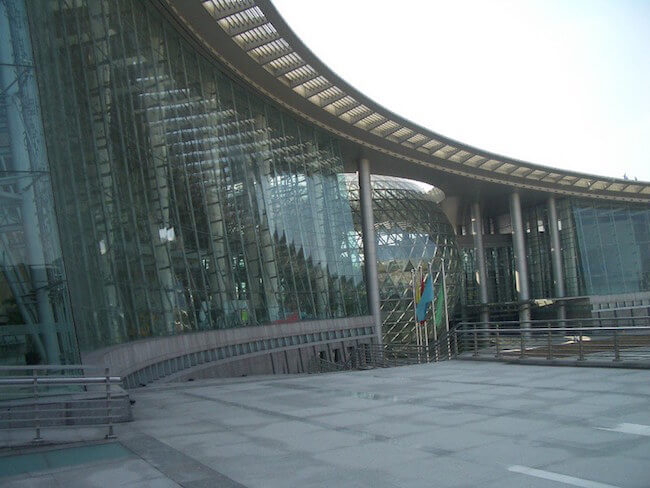 Image by John Ronan
Shanghai Science & Technology Museum
The Shanghai Science and Technology Museum offers a fascinating insight into many areas of science and technology from a Chinese perspective. One of the largest and most interactive Shanghai Museums, exhibits at the Shanghai Science Museum include Space Navigation, complete with model rockets and spacesuits; the Spectrum of Life, demonstrating the natural scenery and ecosystems of the Yunnan province; and Light of Wisdom, filled with interactive exhibits explaining the basic rules of light and physics.
Shanghai Natural History Museum
Located within the Jing'an Sculpture Park, the Shanghai Natural History Museum reopened in 2015 after over 50 years at its old site. It's one of the best museums in Shanghai thanks to its variety of permanent exhibits, temporary displays and educational films shown at the 4D theatre. Discover the theories of how the universe came to be at the Mystery of Origins exhibit, the past, present and future of Shanghai at Shanghai Story, and meet a blue whale at the River of Life. With over 11,000 models on display at the Natural History Museum, there is so much to take in here for nature lovers.
Visit Shanghai and many other top destinations in China
If you're looking to visit Shanghai and discover its vast history and interesting museums, why not try our complete guided tour of China? You'll get to spend 4 nights in Shanghai, including a visit to the Shanghai Museum to see an impressive range of Chinese artefacts, as well as having time to explore the city as you wish and visit even more museums. As well as Shanghai, you'll also get to visit other top destinations and attractions in China, include Beijing, Xi'an, the Yangtze River and the Great Wall of China.
For history buffs, there's more to discover in China than just museums – why not visit these ancient palaces in China? These beautiful ancient palaces offer a fascinating insight into the life of the emperors through China's historic dynasties.
Featured image by Toby Simkin