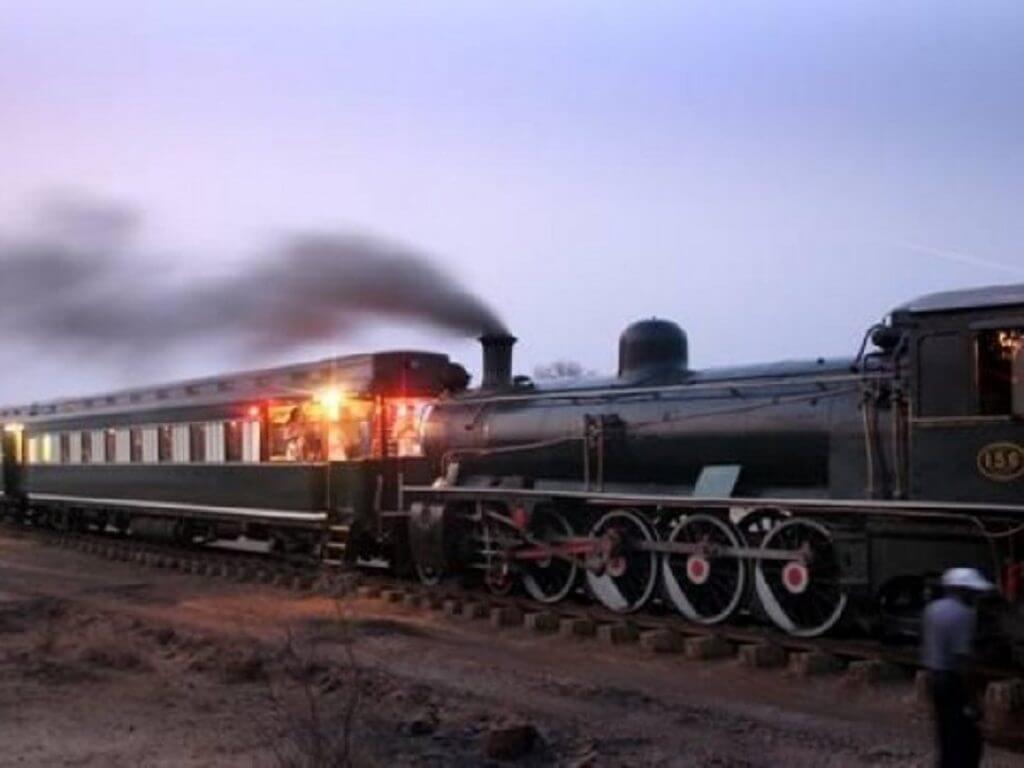 Victoria Bridge Run on Royal Livingstone Express
For an evening with a difference, take a ride on vintage steam train The Royal Livingstone Express, which has been beautifully restored by Rohan Vos of Rovos Rail, followed by a delicious 5-course dinner in a railway siding.
We will be picked up from our hotel in a luxury vehicle and transferred to the Bushtracks Siding, formerly the Old Mulobezi Railway Offices. On arrival the train will be stationed at the siding with the locomotive 'in steam' thus giving a photographic opportunity to anyone who wishes. We board the train through the Lounge Car where drinks and snacks will be offered.
The train will travel on the Cape to Cairo mainline takes it to the Victoria Falls Bridge. Don't forget your binoculars, as game such as elephant and antelope can often be spotted en route to the border post.
The Royal Livingstone Express will stop on the bridge so we have a chance to disembark from the train at this point.
A five course set dinner will be served at the Palm Grove siding before heading back to the Bushtracks siding, and from there transferred by coach back to our hotel.