Thinking of visiting the beautiful country of Vietnam? This Southeast Asian nation is renowned for its stunning natural landscapes, rich history, and vibrant culture. With its bustling cities, picturesque countryside, and impressive coastline, Vietnam is a traveller's paradise, offering endless opportunities for adventure, relaxation, and cultural immersion.
We understand that planning a trip to a new destination can be overwhelming, especially when it comes to obtaining a visa, navigating local customs and overcoming the language barrier. But don't worry, we've put together this comprehensive Vietnam travel guide to provide you with all the essential information you need ahead of your trip.
Whether you're joining one of our Vietnam & Cambodia Tours or not, let's dive in and explore all that Vietnam has to offer!
Where is Vietnam?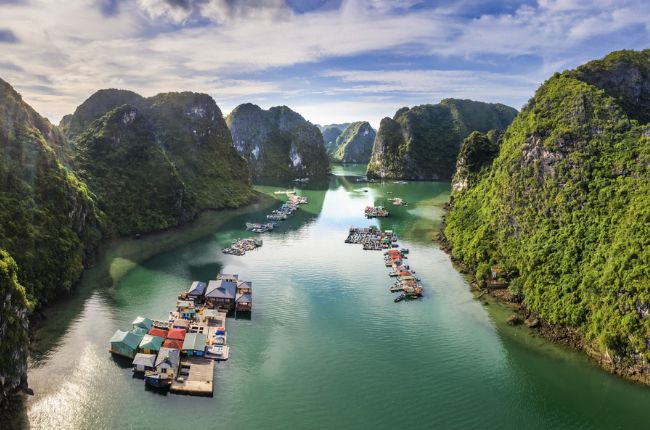 Located in Southeast Asia, Vietnam is bordered by China to the north, Laos to the northwest, Thailand and Cambodia to the southwest, and the South China Sea to the east. The country's coastline spans over 3,000 km and offers spectacular views of the ocean – along with some of the world's most beautiful sandy beaches.
A direct flight from the UK to Vietnam typically takes around 11-12 hours, and the time difference with the UK is 6-7 hours depending on the time of the year.
Those interested in exploring the region beyond Vietnam might be interested in our Vietnam & Cambodia tour, exploring the bustling cities of Hanoi and Ho Chi Minh City in Vietnam to the awe-inspiring temples of Angkor Wat in Siem Reap, Cambodia.
Travel Advice for Visiting Vietnam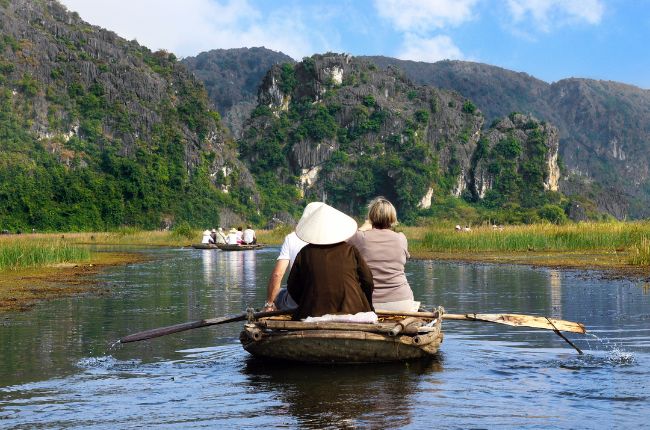 Travelling to Vietnam is an exciting adventure that promises a sense of culture, experience and breathtaking natural scenery. However, there are a few things to consider ahead of your trip. If you're taking a tour with Distant Journeys, such as our Highlights of Vietnam Tour, rest assured we'll make the experience simple and stress-free!
Is it Safe to Travel to Vietnam?
Vietnam is a generally safe and welcoming country to travel to, often renowned for its friendly locals and warm hospitality. However, as with any overseas trip, we do recommend travellers follow the Government's safety advice when visiting Vietnam. Should you have any questions about safety, don't hesitate to get in touch with a member of our team.
Vietnam Travel Requirements
Vietnam recently reintroduced visa waivers for UK nationals, meaning any visits up to 15 days won't require a visa (that includes our 15-Day Tour of Vietnam). Beyond this, you can obtain a visa for Vietnam by applying for an e-visa online. The e-visa is a simple and convenient option that can be applied for up to 30 days before your departure date.
There are no vaccination requirements at present, but we recommend all travellers keep an eye on the Government's latest travel advice.
What Language is Spoken in Vietnam?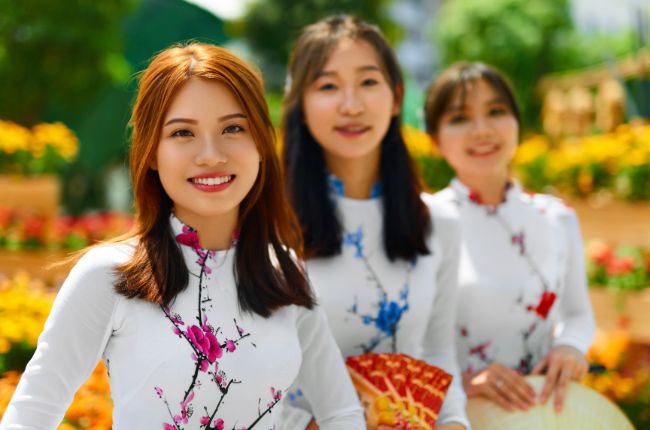 Vietnamese is the official language of Vietnam, spoken by the vast majority of the population. While it's always helpful to learn a few basic phrases in the local language, English is also widely spoken in tourist areas and larger cities, with many signs and menus available in both languages.
Here are a few useful phrases that you might want to learn:
Xin chào – Hello (pronounced "sin chow")
Cảm ơn – Thank you (pronounced "gam uhn")
Xin lỗi – Sorry/excuse me (pronounced "sin loy")
Tôi không hiểu – I don't understand (pronounced "toy kohng hyoo")
Tạm biệt – Goodbye (pronounced "tahm bee-ert")
Taking a tour with Distant Journeys can come in handy, as our expert local guides are always on hand to help you navigate any language barriers. With a local guide at your side, you can fully immerse yourself in Vietnamese culture, gain insider knowledge about the best places to eat, shop and explore, and make the most of your time in Vietnam.
What Currency is Used in Vietnam?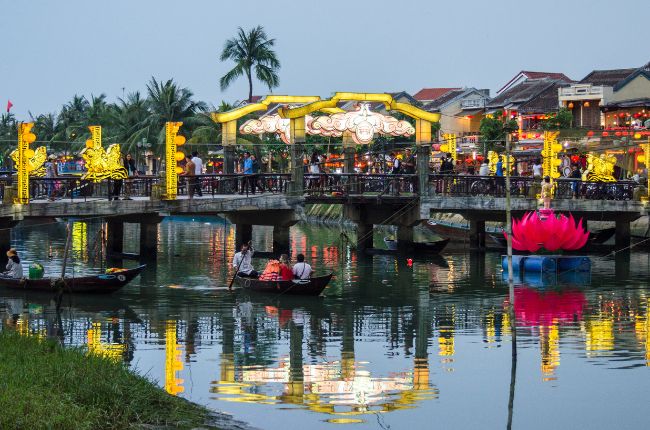 The official currency in Vietnam is the Vietnamese Dong (VND). Many hotels, restaurants and bars will accept debit or credit card payments, but cash is often preferred at small local venues – so it's a good idea to have some local currency on hand during your travels.
It's also worth noting that vendors regularly round up or down the price of items to make transactions as simple as possible.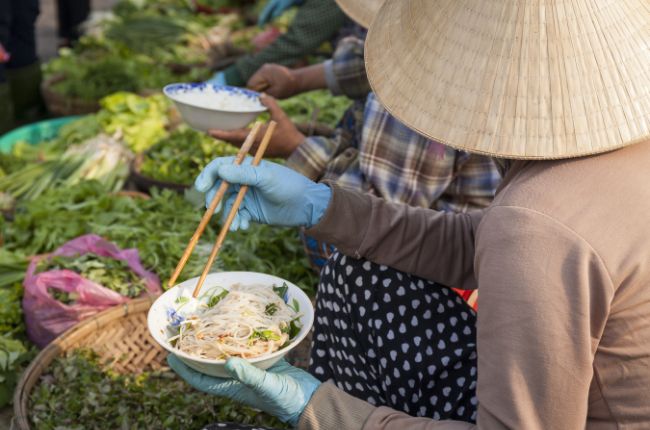 Is Vietnam Cheap?
For UK visitors, Vietnam is considered to be a relatively cheap destination to travel to. The cost of living in Vietnam is relatively low, and this is reflected in the prices of food, accommodation and transport. Vietnam has even been named one of the most affordable destinations for visitors.
A meal at a local restaurant can cost as little as £2 per person, and shopping for souvenirs and local goods is also affordable.
When is the Best Time to Travel to Vietnam?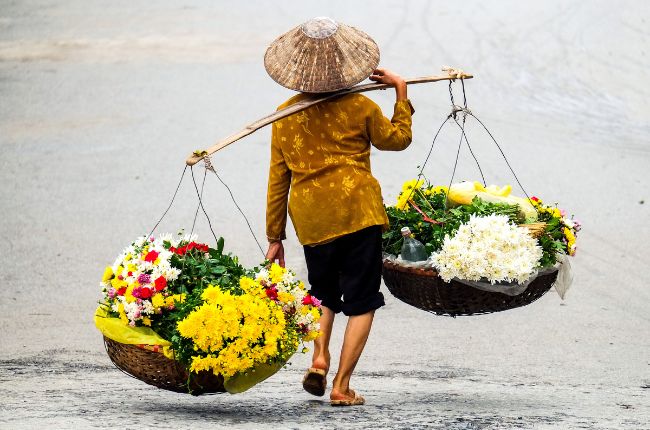 Vietnam is a country with a diverse climate. The north of Vietnam experiences four distinct seasons, with cool winters and hot summers, while the central and southern regions are generally warm all year round.
The rainy season in Vietnam typically runs from May to October, with the heaviest rainfall occurring in July and August. For travellers looking to avoid the rain and enjoy the cooler weather, the best time to visit is from November to April when temperatures are milder and the skies are generally clear.
Ready to embark on a thrilling adventure, where ancient and modern worlds blend seamlessly with vibrant local markets, breathtaking landscapes and archaeological wonders? Vietnam offers a fascinating journey filled with unique cultural traditions, friendly locals, and mouth-watering gastronomy.
When you choose to tour Vietnam with Distant Journeys, you'll benefit from expert local guides, hassle-free travel and, of course, many unforgettable experiences along the way. To get the most out of this fascinating and beautiful destination, why not join our 22-day Vietnam & Cambodia Tour or our 15-Day Highlights of Vietnam Tour? Both of these tours are also available as Private Tours.