Sydney is Australia's largest city and one of the world's most iconic cities, with its perfect blend of landmarks, beaches, culture and activities. But what if you have just 3 days in Sydney? There is just so much to see in this remarkable city that you may think 3 days just isn't enough to fit in all of Sydney's highlights.
While you'll want to spend longer there to really get to know the real Sydney, our 3 day Sydney itinerary should help you plan your short time in the city and ensure you visit the very best places and attractions Sydney has to offer.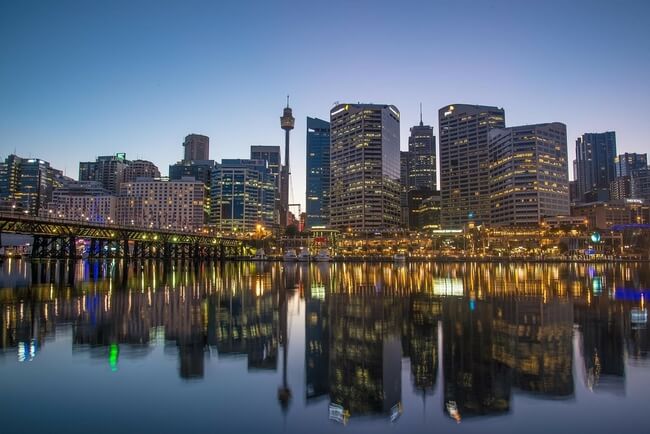 Day 1: explore Central Sydney
Day 1 of your Sydney itinerary is the perfect time to get your bearings and explore central Sydney. If you're an early bird, you'll be rewarded by the amazing views over Sydney Harbour at sunrise, featuring Sydney Opera House and Sydney Harbour Bridge. For an even better vantage point over the harbour and the whole city, there are two options you can choose from. The first is the Pylon Lookout, a 200-step climb up one of the original bridge bearings, featuring a variety of historical exhibits about the bridge. The second, the Sydney Bridge Climb, allows you to scale the bridge itself, with a variety of climbs suitable for all abilities.
After you've got to know your surroundings a little better from up high, delve into the cobbled lanes of The Rocks, one of Sydney's oldest neighbourhoods, with a history dating back to before even the first British settlers. If you're here at the weekend, you can check out The Rocks Markets, selling a variety of original artworks and handmade jewellery; otherwise, there are plenty of unique shops to browse, as well as the fascinating and free-of-charge The Rocks Discovery Museum. It's also the perfect place for a spot of lunch, with your options ranging from wharfside bars and grills to intimate Italian restaurants.
Once you've walked around The Rocks, there are many wonderful attractions at Circular Quay to visit. Discover some of Sydney's exceptional culture at the Museum of Contemporary Art, or you can escape to the leafy greenery of the Royal Botanic Gardens. Be sure to walk all the way through to Mrs Macquarie's Chair, an iconic landmark of Sydney, with a great backstory and views over the harbour to die for.
In the Circular Quay area you'll find a grid of streets lined with a variety of great places to eat, and for a meal with a view, you'll find several great restaurants along the harbour too. If you'd really like to spend the evening in style, catch a show at the Sydney Opera House, which is just as spectacular inside as it is outside.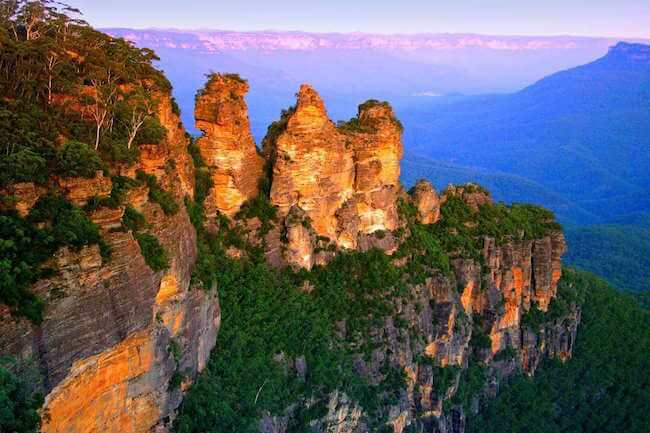 Day 2: discover the nearby Blue Mountains National Park
One of the highlights of visiting Sydney is the breath-taking nearby Blue Mountains National Park – it's well worth a day trip if you're in the area, even if it is just for 3 days. As part of our escorted tours to Australia from the UK, we include a tour of the Blue Mountains as an optional excursion, showing you the highlights from an insider's perspective. You can read about 5 of the best activities to do in the Blue Mountains here.
Our day in the Blue Mountains begins at the clifftop Blue Mountains Botanic Gardens, where you can enjoy a traditional Lamington cake among colourful flowers and ancient pines. You'll then get to explore the blue-tinged landscapes the area is named for, created by eucalyptus and rainforests growing over vast sandstone escarpments. Away from the tourist traps, we take you to the smaller lookouts where you'll often be the only one enjoying the view, even when it comes to the Blue Mountains' most famous sight: the Three Sisters, a trio of towering rock escarpments surrounded by bushland.
Another great attraction to visit while in the Blue Mountains is the Waradah Australian Centre, offering a unique insight into the local Aboriginal culture. Enjoy a host of talks on the culture and customs, as well as traditional dance and didgeridoo performances.
Whether you join us on our tour of the Blue Mountains or you go it alone, the quaint mountain village of Leura is the perfect place to stop off for lunch and enjoy the afternoon. After indulging at one of the local cafes, shop until you drop at the many boutiques and homeware stores, packed with irresistible items. The spectacular Everglades garden is also not to be missed, and if you have a little time to spare, there are several short and pretty walks you can embark on from Leura to nearby waterfalls. Before the evening return trip back to Sydney, you can always sample another of Leura's great places to eat, or even try what's on offer in the nearby town of Katoomba.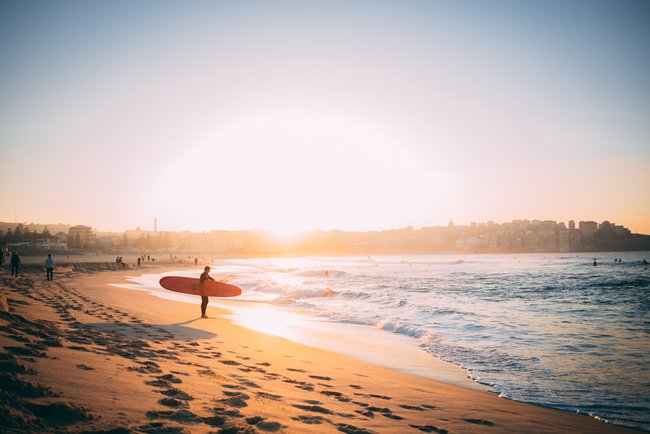 Day 3: relax on Sydney's sun-kissed coast
Sydney is famed for its beach-bum lifestyle, and on your final day in Sydney it's time to explore the city's stunning beaches and epic coastline.
To discover some of the city's very best coastline, we recommend starting your morning in Coogee, from where you can take the spectacular walk to Bondi Beach. Along the way you'll take in rugged sandstone cliffs, a beautiful headland by Gordon's Bay, and the pretty Bronte and Tamarama beaches. Bronte Beach is also a great spot to stop for refreshments along the way, with a strip of cafes offering amazing views of the beach. We recommend the walk in this direction, rather than from Bondi to Coogee, as it makes the arrival at your end destination all the more spectacular. Relaxing on Bondi Beach is often among the top 10 things to do in Sydney, and it's easy to see why, with its stretch of golden sand and surfers catching the waves. Lunch with a view is also recommended; try Bondi Icebergs Club at the southern end, or North Bondi RSL at the northern end.
After some R&R at Bondi, make your way back to Circular Quay from where you can embark on your next coastal adventure, exploring Manly in the northern reaches of the city. Part of the fun is the journey – the 20-minute ferry ride from Circular Quay to Manly Wharf is a delight, and a fabulous way to see the city sights from the water. Surrounded by towering pines, Manly Beach is one of Sydney's best beaches, and also another top surfing spot. If you've still got some energy, try the scenic coastal walk towards the Spit, or if you're after a more laid-back afternoon and evening, head to the Corso. Here you can people-watch to your heart's content, shop in over a hundred stores and enjoy an evening meal in one of several restaurants before your ferry back to central Sydney.
If you'd like to discover Sydney for yourself, take a look at our incredible Australia tours, which include multiple days in Sydney. Explore central Sydney, coastal Sydney, the Blue Mountains and much more with our included and optional tours and activities, with our experts hand-picking the highlights, so you enjoy only the very best during your short time in Sydney.