Many people who visit New Zealand will have had an unforgettable experience, and will wish to share their memories with friends and loved ones.
Tourism New Zealand have launched a social media campaign named #NZMustDo Again, which will offer one lucky winner and a friend the chance to relive their experience.
Running until the 1st June, it is open to all travellers of New Zealand. All they have to do is to share their photo of a "must do" whilst in the Land of the Long White Cloud on Facebook, Instagram, or Twitter, tag the friend they would love to travel with, and include the #NZMustDo in order to be in with a chance of winning their favourite holiday for two.
The campaign was created as a response to the success of #NZMustDo, which saw more than 50,000 photos uploaded to Instagram alone over the last year. This has helped to create a sense of excitement around New Zealand, and encourage more people to visit the nation.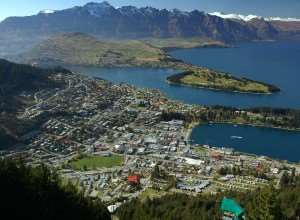 Recent research by Facebook found that up to 50 per cent of people say they are inspired to visit a certain destination as a response of seeing a photo uploaded by a friend or relative on a social networking site.
The launch has coincided with a milestone for Tourism New Zealand, as both of their Instagram and Twitter accounts surpassed 100,000 fans. This takes the number of followers for the @purenewzealand global community to over 2.2 million fans.
Ten finalists will be announced via Facebook on the 4th June, where individuals will be able to vote for a winner up until the 10th June, where a winner will be announced a few days later on the 13th.
Photo courtesy of Malcolm Jacobson, under Creative Commons