New Zealand is among the hottest places to holiday in the whole world right now, but just why is that?
The news comes after an analysis of data from the world's elite travel agents and travel providers, which shows the country is experiencing a huge surge in bookings.
So we wondered why that was….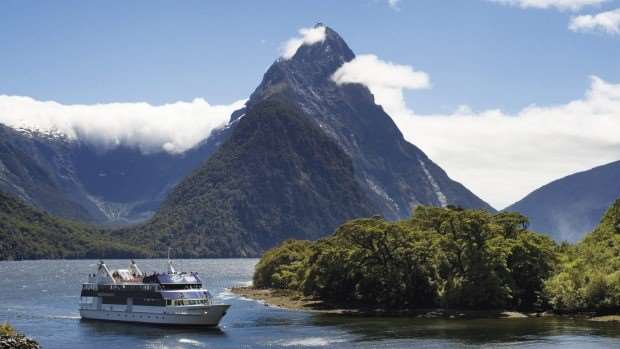 While there is a clever marketing campaign based around the imminent release of the third Hobbit movie, we think there's a lot more to it than just the appeal of seeing the setting for one of the worlds most famous and loved film trilogies.
We think it's more because of the fact New Zealand is a destination which represents everything travellers are looking for – incredible scenery, friendly people, great food and wine and much, much more.
Our coach tours New Zealand offer a unique view of an ideal country for travellers looking for soft adventure and stunning landscapes which offer just enough quirkiness to make it different, yet familiar.
That unique blend makes New Zealand an eternally hot destination – particularly for British people.
A trip to New Zealand provides the visitor with a snapshot of a contrasting country, with areas of rural idyll, stunning mountainous landscapes, long sandy beaches and busy urban centres packed full of different cultures and activities.
All of this is easy to experience in a country which speaks English, yet remains different enough to Britain to provide a thrill for anyone.
The key point to remember when looking at why New Zealand is a "hot" destination is that everywhere that's hot is united by one factor – they represent the road less travelled.
The fact that New Zealand has hundreds of undiscovered treasures, seemingly unending stunning scenery, a wildly diverse climate, is remote and has a broad mix of cultures means it will always be hot for the open minded traveller.
Who wouldn't want to spend time travelling a country which has everything from Alpine mountain ranges to long sandy beaches, from hot springs to cool and wide lazy rivers which stretch for miles, from ragged and rocky shores to huge wooded national parks full of wildlife, from urban centres full of stunning architecture to vast tracts of undisturbed wilderness, and so much more…
Save
Save