Kyoto, often dubbed the cultural capital of Japan, is a popular tourist destination located on the island of Honshu (in the Kansai region). This charming and charismatic city served as the capital of Japan from 785, when it was chosen as the new seat of the Emperor, until the Meiji Restoration in 1869.
​​Kyoto has so much to offer for those taking a tour of Japan, whether you're looking to discover some of the most spectacular temples and shrines, explore the famous Geisha district, or take a calming stroll amongst the Cherry Blossom trees.
In this Kyoto guide, we'll dive deep into the city's rich history while helping you discover the must-see places in Kyoto.
What is Kyoto known for?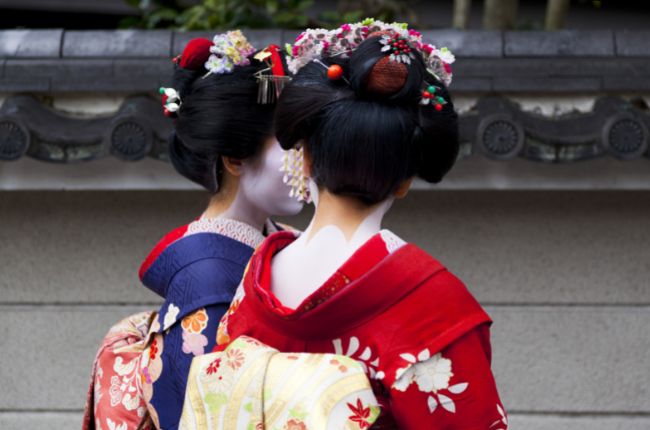 Despite losing its capital city status in 1869, Kyoto is widely considered as Japan's cultural capital. The city is home to spectacular temples, shrines, palaces and gardens – many of which now hold prestigious UNESCO World Heritage Status.
A city steeped in history
Kyoto was spared from any large-scale destruction during World War II, meaning much of the city and its rich history is still intact today. This is immediately evident from the moment you step foot in the city. A visit to the historical sights of Nijo Castle, Kyoto Imperial Palace and Kinkaku-ji Temple will transport you back in time.
Temples and shrines
The temples and shrines of Kyoto are amongst some of the most impressive in Japan. During your trip you can expect to see authentic yet ancient Buddhist temples, along with Shinto shrines paying tribute to Japan's ancient religion.
If you're planning a trip to Kyoto, a temple tour is an absolute must which is why we've incorporated the very best temples within our Kyoto tour itinerary.
Geisha tradition
Geisha are female Japanese performing artists renowned for their dancing, music and singing, but did you know they are commonly known as Geiko in Kyoto?
The term Geiko translates as "woman of art" and is part of the Kyoto dialect spoken by geisha in Western Japan. Geiko and their apprentices play a vital role in modern-day Kyoto; the city is home to 5 geisha districts in total including the famous Gion district. As a tourist in the city, you can even dress up as a maiko (apprentice geiko) or a geiko for the day, taking part in a traditional Japanese meal (Kaise).
Learn more about the geisha and other local attractions in our best things to do in Kyoto guide.
Must-see places in Kyoto
Kyoto has several fascinating districts all offering their own unique atmosphere. From a sightseeing trip through Higashiyama to the famed Bamboo Forest of Arashiyama. Kyoto certainly has something to offer for everyone.
Southern Higashiyama
This neighbourhood is one of the most important sightseeing districts in Kyoto. Southern Higashiyama is the tourist centre of Kyoto, home to historical temples, well-preserved lanes and the city's main geisha district – Gion.
The most popular area of Gion is Hanami-koji Street, spanning from Shijo Avenue to Kenninji Temple. This street is lined with places to eat, incredible architecture and a number of ochaya (teahouses) where you can enjoy maiko and geisha performances.
A trip to Kyoto wouldn't be complete without a visit to Southern Higashiyama.
Top attractions: Kiyomizu-dera Temple, The Gion Geisha District and Sanjusangen-do Temple.
Northwest Kyoto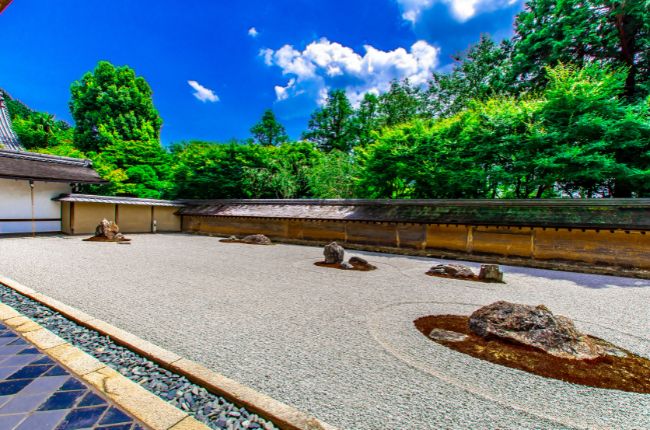 Head north and you'll find yourself amongst the hustle and bustle of northwest Kyoto, an important area when it comes to history and sightseeing. It's well known for its temples and shrines, with Kinkaku-ji and Ryoan-ji Temple being two stops on our tour, but also for its picturesque greenery and countless museums.
Top attractions: Kinkaku-ji (The Golden Pavilion), Ryoan-ji Temple and the National Museum of Modern Art.
Southern Kyoto
Stretching from Kyoto's Yamashina district to Fushimi and Minami, Southern Kyoto is home to UNESCO World Heritage Sites such as the impressive Fushimi Inari Shrine. This impressive Shrine is also home to ten thousand Torii Gates, which are truly a sight to behold, and is another pitstop on our tour of Japan.
Top attractions: Fushimi Inari Shrine and Daigo-ji Temple.
Arashiyama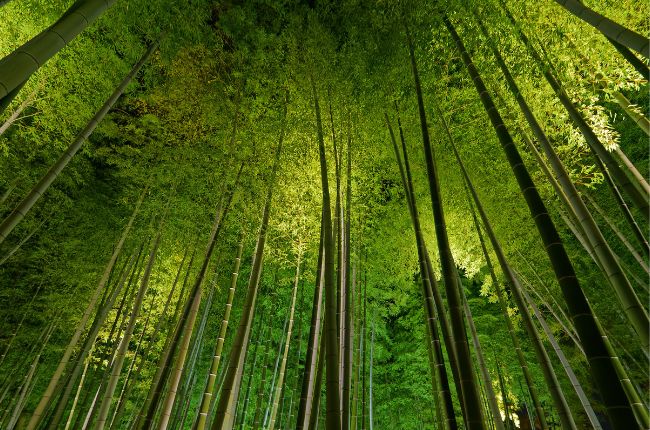 Arashiyama is a busy district that's home to the famed Bamboo Forest, a tunnel of natural, sprawling bamboo groves that cover an area of 16 square kilometres. Cameras at the ready for this one!
Arashiyama is also home to Tenryu-ji Temple, a Zen temple with spectacular garden and mountain views.
Top attractions: Arashiyama Bamboo Grove, Tenryu-ji Temple and Kameyama-koen Park
How to Get Around Kyoto
Like many major Japanese cities, Kyoto has a well-developed public transportation system making it easy to get around.
Subway
The subway system in Kyoto is relatively simple to use but only consists of two subway lines, so its reach is limited compared to other cities. The north-south line (Karasuma Line) and the east-west line (Tozai Line) intersect in the middle of Kyoto, so it's really simple to transfer lines. If the subway map aligns with the sights you're seeing, then the subway is definitely one of the simplest and most affordable ways to get around.
Bus
The bus system in Kyoto covers most of the city. However, some tourists might find the subway or train system to be easier to use.
If you're thinking about taking a bus, make sure you enter at the rear of the bus and use coins to pay your fare next to the driver. There is a flat fare for using Kyoto's bus network every day. You'll pay ¥220 for adults and ¥110 for children over the age of 6. Children under the age of 6 can ride for free. When exiting, always leave at the front of the bus.
Taxi
Taxis in Kyoto are reasonably priced and safe to use. They are a great way to visit areas that aren't well served by public transport. If you're travelling in a group of 4 or more, it might even work out cheaper than taking the bus. To catch a taxi in Kyoto, simply wait in a taxi rank or flag one down.
How far is Kyoto from Tokyo?
Like many cities in Japan, Kyoto is well connected to Tokyo.
Kyoto is around 450 km from Tokyo, which could take anywhere from 5-7 hours by car or bus. However, the cities are well connected by the JR Tokaido Shinkansen (also known as the bullet train).
The bullet train journey takes around 2 hours and 15 minutes from Tokyo to Kyoto, making it the speediest option available. The bullet train costs approximately £63.44 – £86.00 per passenger. There are also slower services available, with journey times reaching around 3 hours and 40 minutes in total.
Embrace All that Kyoto Has to Offer
If Kyoto's rich history and bustling centre has you gripped, then why not browse our Japan Tours? Our 20 day Japan tour covers the best sights across the country, with a 3 night stay in Kyoto itself.
Take a journey to the capital of Imperial Japan and explore the Bamboo Grove in the safe hands of our local guides. You'll even get to enjoy a traditional Japanese meal, a kaisei, while watching a maiko (apprentice geisha) performance. Explore our Very Best of Japan Tour for more.