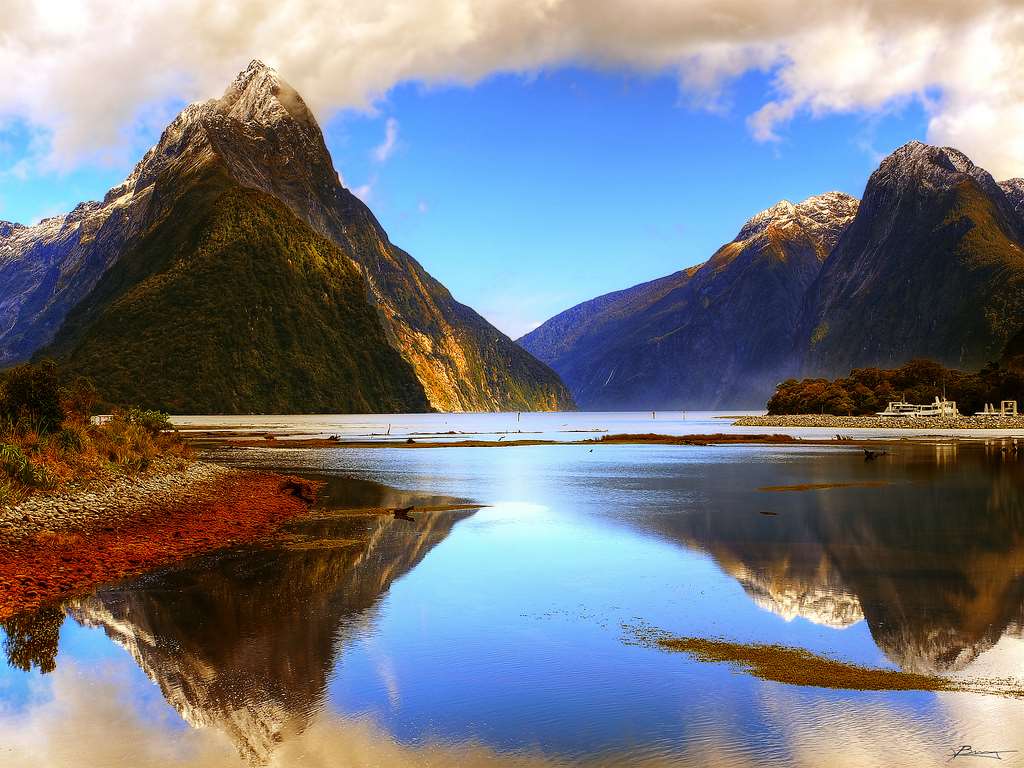 New Zealand's Milford Sound has been described as the 'eighth wonder of the world.'

New Zealand's Milford Sound has been described as the 'eighth wonder of the world.'
Milford Sound is located in the south west of New Zealand's southern island, within Fiordland National Park, Piopiotahi Marine Reserve. The fiord can only be accessed by road and is around 16km from the head of the fiord, to the sea. Visitors can enjoy a stunning trip along the Milford Sound road which boasts incredible features, such as unique wildlife and fascinating sea creatures, and provides the perfect opportunity to take photographs so you can document this once-in-a-lifetime experience.
Milford Sound has been judged the world's top travel destination via an international survey and is commended as New Zealand's most famous tourist destination. Combining spectacular natural structures with breath-taking scenic displays, Milford Sound offers an awe-inspiring, visual backdrop in a must-see location. With this in mind you can understand why Milford Sound has been described as the 'eighth wonder of the world.'
With vertical, crisp cliffs rising from calm, darkened waters, cascading waterfalls that illuminate a sparking shimmer when it rains, and tall, poignant mountain peaks that scrape the New Zealand skyline, Milford Sound is exciting and exuberant and you will not be disappointed.
If you are planning to go on one of our fabulous New Zealand escorted tours 2016 then you will be given the opportunity to visit the delightful Milford Sound. Head on over to our website for details on how to book this incredible trip.
Image: – paul bica available via Creative Commons.