There are many reasons why Australia is such a popular destination, with visitors coming back time and time again. One of the biggest reasons is the amazing scenery the country has to offer, especially when it comes to its coastline and waterside locations.
Being an island, Australia offers a diverse variety of places to visit by the water, whether you're after sandy beaches, amazing coral reefs or unforgettable coastal vistas. The country's excellent climate also means these Australian waterfront locations are great to visit year-round. What's more, you can even visit all of the following waterside highlights on our essential tour of Australia.
Great Ocean Road
Also known as the Great Ocean Drive, the Great Ocean Road route is one of the best-loved coastal roads in the entire world, extending over 243km of stunning coastline in the state of Victoria. It's held in such high regard as it offers the road trip of a lifetime, past a variety of incredible scenery spanning beaches, cliffs, headlands, rivers and even rainforests.
Among the many stunning stops on the Great Ocean Road is the Twelve Apostles, undoubtedly a highlight of the tour, an optional excursion travelling from Melbourne offered by us. It's found near the end of your open road adventure, and is a striking rock formation carved out over millions of years by the sea waves.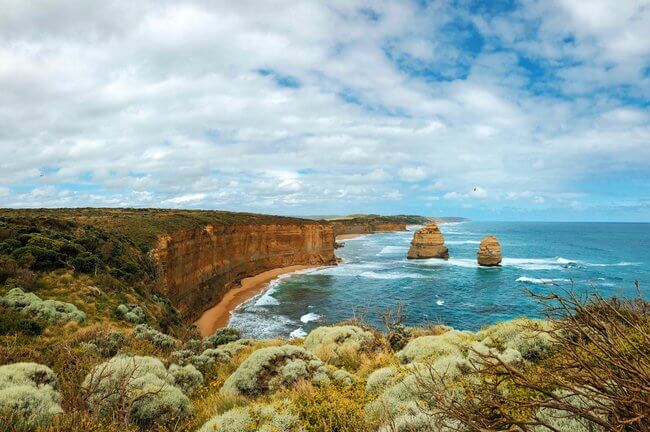 Great Barrier Reef
No trip to Australia is complete without a visit to the Great Barrier Reef, one of the wonders of the world and a UNESCO World Heritage Site thanks to its biodiversity. Its clear blue waters are home to a huge variety of sealife, from colourful fish, swimming around the vibrant coral, to leisurely sea turtles.
There are many activities to enjoy at the Great Barrier Reef, both in and on the water. Snorkelling and scuba diving is an absolute must to see this underwater kingdom close-up, while on the water you could enjoy a glass-bottomed boat ride. You could even take a helicopter ride to see this amazing marine park from above, and don't forget to explore the idyllic islands scattered throughout the reef.
A day at the Great Barrier Reef is included in all of our Australia tours, as well as a number of choices on how to spend your time there.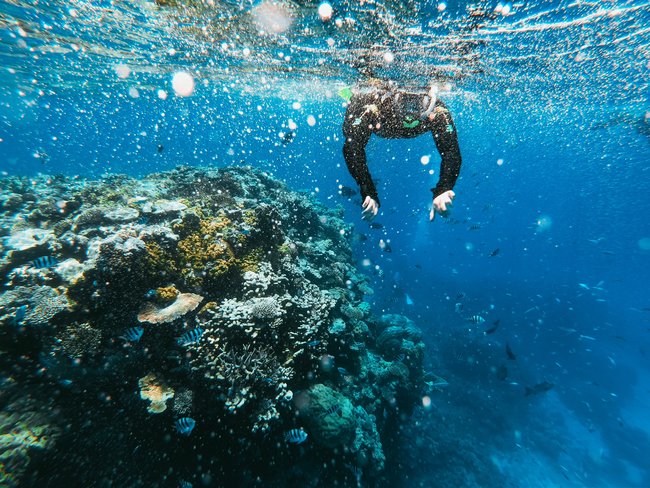 Bondi Beach
Bondi Beach in Sydney is one of the best-known beaches on Earth, and a must-visit if only to soak up the beachside buzz. Its proximity to the city as well as its stunning views out to sea, long stretches of golden sand and wealth of activities have made it enduringly popular. To round off a day at the beach, the waterfront is lined with pretty cafes and restaurants where you can look at to sea and watch the world go by.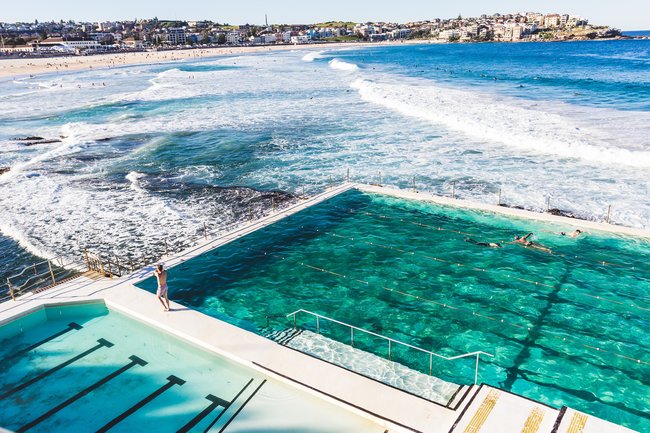 Not only will you have the opportunity to see this world-famous beach for yourself as part of our guided tour of Sydney, but you'll also be able to return to Bondi Beach and soak up the sun on the tour's Freedom Days in Sydney.
Which of these amazing waterside locations would like to visit the most?
Images by Graham Holtshausen, Fezbot2000, Aleksandar Bobić and Simon Rae via Unsplash.