As well as history, culture and incredible sights, one of the main delights China has to offer its visitors is its incredible cuisine – take a look at these must-try food experiences in China for starters.
There's no better place to sample China's many famous dishes than in the country's capital, Beijing, where traditional Chinese restaurants and neighbourhood haunts now mingle with influences from all over the world. Here are some of the best Chinese restaurants in Beijing, each bringing something exciting and a little different to the table.
Siji Minfu
No trip to Beijing is complete of course without eating its most famous dish: Peking Duck, and Siji Minfu is one of the best restaurants in Beijing for this Chinese classic. As you wait, you'll be able to see ducks roasting in the two wood-fire ovens, as well as incredible views over the moat and palace at the Forbidden City. Their tender roasted duck is sure to leave you wanting more – also recommended are the Beijing soybean paste noodles and the imperial dessert platter.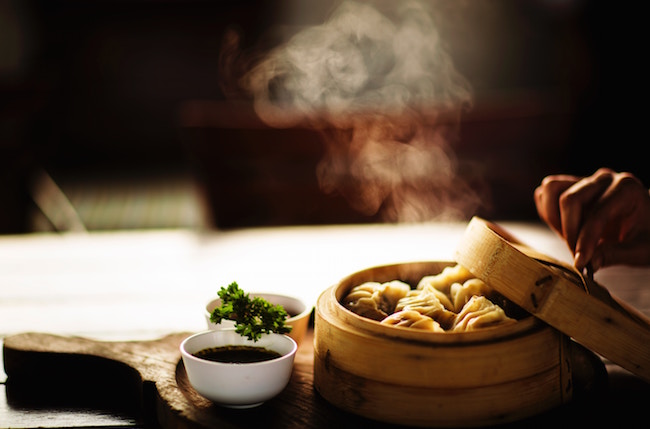 Image by Pooja Chaudhary
Jin Ding Xuan
This Beijing restaurant is a 24/7 institution serving delicious dim sum: tasty bite-sized parcels of food. Traditionally served with tea for a satisfying brunch, Jin Ding Xuan welcomes you at any time of day to its lively 4-floor restaurant. Dim sum favourites on the menu include barbecue pork pastries, sweet and salty egg buns, and their signature shrimp dumplings.
Haidilao Hot Pot
Haidilao is a popular hotpot chain found across the city, offering some of Beijing's tastiest Chinese food. Famous for its spicy Sichuan hotpot, be sure to also add some noodles to your order – an energetic waiter will come to your table and pull your noodles right in front of you. The wait for a table can also be as fun as the dining experience here – nail treatments, shoe shines and fruit plates are offered while you wait.
Jubaoyuan
Another hotpot institution you need to try is Jubaoyuan. It's easy to see it's one of the top restaurants in Beijing, as queues to eat here often stretch down the street; try to come between mealtimes to minimise your wait. Here you are served the raw ingredients, including beef, mutton and heaps of fresh vegetables, which you can cook how you like in a pot of simmering broth placed at the middle of your table. Dip them in a sauce made from sesame paste, and enjoy a side of sesame buns for the complete hotspot experience.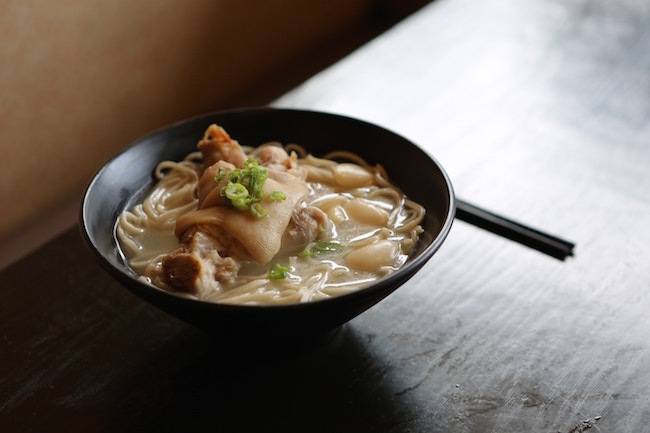 Image by Charles Koh
Hai Wan Ju
This Beijing restaurant serves another Chinese classic: noodles – traditional Beijing-style noodles served with a soybean paste. Here they keep the ingredients of your dish separate from the noodles, so you can prepare your noodles as you wish. Drinking some delicious noodle soup after your main dish is a must, and for the extra-hungry there are tasty snacks such as pea cakes you can try too.
Yuebin Restaurant
Hidden away in an ancient Beijing hutong (alleyway made from courtyards), Yuebin opened in 1980 as China's first ever privately owned restaurant. Since then, it's been a local institution, and remains somewhat of a hidden gem for visitors. It offers traditional homestyle Chinese food and a stark contrast to the modernity found throughout the rest of Beijing. Tuck into flavourful yet affordable dishes such as cabbage rolls and wok-fried tofu during your visit.
Najia Restaurant
If you're still seeking a taste of old China even after visiting Yuebin, try Najia, a Beijing restaurant which offers extravagant imperial-style dining, with the cooking style a throwback to the Qing Dynasty. Among its menu highlights are the crispy-skin prawns and the Eight Banner aubergine – salted and pickled, this aubergine dish is named after the eight divisions of the Manchurian army. The restaurant's interior also reflects the lavishness of this bygone era, with exquisite furnishings and birds chirping in cages.
Judian Chuanba
Although the chuan, a kind of meat skewer, originates from the Xinjiang region, you'll find it all over Beijing, not as a popular street food but in restaurants. For many Beijing residents, getting together to enjoy some chuan along with a few beers is a popular way to spend an evening. For the authentic experience, try Judian Chuanba, which has multiple restaurant locations across Beijing. The classic chuan is a lamb skewer seasoned with cumin and chilli, but there are other varieties to try too, such as beef and barbecue chicken.
Get a taste of the real China
If this appetising list of restaurants has tempted your tastebuds enough to make you want to visit Beijing, you can experience the tastes, sights and sounds of the capital along with other top Chinese destinations in our The Very Best of China tour. In this once-in-a-lifetime tour, you'll have the opportunity to not only eat your way around Beijing, but also to sample Sichuan cuisine in Chengdu, fill up on dumplings in Xi'an and much more.
Before you visit, also take a look at our tips for first time visitors to China – it's packed with hints on eating out as well as other elements of travelling in China.
Featured image by Sharon Chen