The nature in Vietnam has made the country one of the most popular to visit in Asia, along with its food, culture and people. From pristine beaches to lush rainforests, towering mountains, patchworks of rice paddies and thousands of islands, Vietnam's natural landscapes are some of the world's most beautiful, making them a must-visit for any lover of nature and the outdoors. Here are some of the best places to go in Vietnam for amazing adventures and views to die for.
Ha Long Bay
Ha Long Bay is probably the first place that springs to mind when you think of Vietnam's natural scenery: a picture-perfect turquoise bay decorated with over 1600 limestone islands and inlets. Its blue waters and tiny rainforest-topped islands make it look like you're in another world, and in fact it's a place that has been used in countless films. Boat tours and kayak tours are especially popular here, allowing you to get up close to some of the uniquely-shaped islands and escarpments, such as Teapot and Stone Dog.
Ba Be National Park
Vietnam is home to a staggering 30 National Parks and among the most spectacular is the Ba Be National Park in the north of the country. Pretty lakes are surrounded by enormous limestone mountains – some over 1500m high – which plunge down into deep valleys where dense forests, tumbling waterfalls and secret caves can be found. This Vietnam National Park is also very bio-diverse, making it a must for wildlife lovers; more than 200 bird species, 550 plant species and 350 butterfly species can be found here, as well as four kinds of turtle and the extremely rare Vietnamese salamander.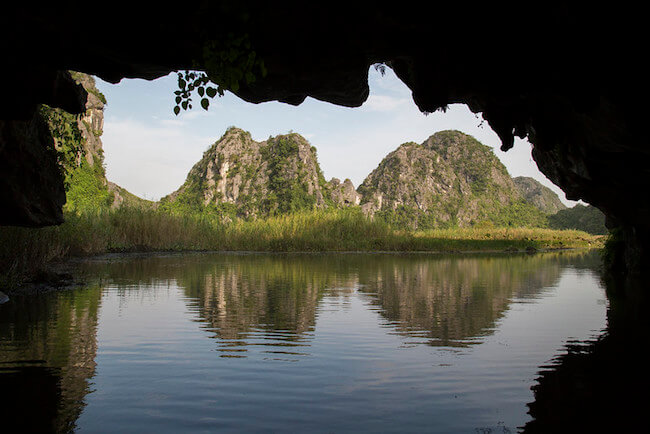 Image by gmacfadyen
Ninh Binh
Nicknamed the "inland Ha Long Bay", Ninh Binh is undoubtedly one of the best places in Vietnam for anyone looking to discover some truly dreamlike scenery. Hundreds of limestone cliffs and escarpments surge up from the ground, surrounded by rice fields which turn a vivid green in the rainy season, making for an absolutely breath-taking landscape. Hire a bike and ride along the tiny paths past the rice fields, take a boat ride through the Trang An grottoes or visit beautiful hilltop temples such as Hang Mua: the adventure opportunities in Ninh Binh really are endless.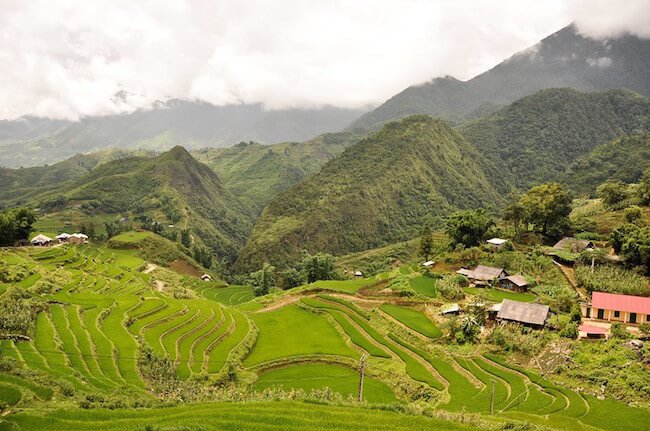 Image by Maarten Thewissen
Sapa
One place that tops the list of places to visit in Vietnam for hikers is Sapa, a small mountain town that acts as the gateway to some of the country's most rewarding hikes. Sapa is right next door to the Hoang Lien National Park, home to several forests and dramatic mountains, including Vietnam's highest, Fan Si Pan. Directly from the town, you can also step out into valleys lined with cascading rice terraces, leading to tiny tribal villages that seem a million miles away from the likes of Hanoi.
Phong Nha-Ke Bang National Park
Another stunning Vietnam National Park to visit is the Phong Nha-Ke Bang National Park. It's as mesmerising underground as it is above ground, where hundreds of cave systems, including Son Doong Cave – the largest in the world – and underground rivers create a magical hidden playground for explorers and speleologists. Above ground, the world's oldest karst mountains and unspoilt jungles, home to muntjacs, macaques, bears and more, offer up their own unforgettable adventures.
Have the ultimate adventure in Vietnam
If you love the idea of visiting these incredible Vietnamese landscapes on your next travel adventure, why not consider our tour visiting the best of Vietnam and Cambodia? Our tour includes an unforgettable two-night cruise around the must-see Ha Long Bay, and there is also the option to venture out from Hanoi to the stunning rural landscapes of Ninh Binh.