Whether you're looking for the perfect outfit or souvenirs to take home to your family and friends, a shopping day can be a perfect addition to a trip. As one of Australia's largest cities, Melbourne is full of shopping quarters, each with something different to offer. If it's your first time in Melbourne then exploring the markets, shopping centres and bustling streets can be excellent way to get to know the city, and you can also treat yourself along the way. Here are 5 of the best Melbourne shopping spots to discover on your next trip…
Queen Victoria Market
Being the largest open-air market in the Southern Hemisphere, Queen Victoria Market is so vast that you can't possibly get through it all in one day. Whether you are looking for clothes, jewellery, souvenirs, or books you will find it somewhere at this gigantic market. You can even take a walking tour around this historic market, visiting some of the top foodie spots whilst having the chance to try some of Melbourne's best delicacies along the way.
Melbourne Central
If you'd prefer to shop indoors, one of the largest shopping centres in Melbourne, Melbourne Central can be found in the heart of the Central Business District, boasting over 300 shops. Whether you are looking for a bargain or a luxury treat, there is something here for everyone, featuring a wide range of both international and Australian stores. Whilst you are in the city centre, make sure to check out some of the best chocolate shops in Melbourne, a must do for any sweet tooth or chocolate lover.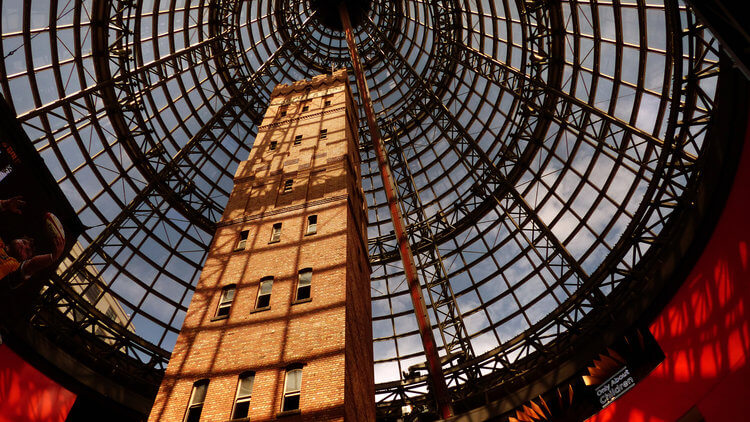 Camberwell Sunday Market
Held every Sunday, the Camberwell Market is the best place to shop in Melbourne if you are a bit of a bargain hunter. Here you will find stall after stall of vintage clothing, second-hand items and hand-crafted treasures. If you take a trip to this market and have a good search around, you'll be sure to take home a truly one of kind souvenir at a fantastic price.
Chapel Street Precinct
Found a short distance from central Melbourne, Chapel Street Precinct has miles and miles of all manner of stores. The array of shops is incredibly eclectic, covering everything from second-hand clothes to the most fashionable Australian designers. You won't be stuck with a place to eat either, from quick bites and coffees to gourmet meals, this area has something to offer every visitor and every budget. Don't worry if you get tired along the way, you can hop on a Melbourne tram running right along this bustling street.
Chadstone
If you want to get all your shopping in Melbourne done under one roof then you need to take a trip to Chadstone, not just Melbourne's biggest but Australia's biggest shopping centre. Here you will find all the big retailers you could need and a wide range of cafes and restaurants offering a long list of different cuisines. If you're tired from all the browsing then you can always get tickets for a movie and end your day relaxing in the Chadstone cinema.
So when heading on a fantastic tour of Australia, make sure you fit in some time to discover the exciting shopping spots on offer in Melbourne. Whether you prefer to browse the busy market stalls or hit the big city shops, you'll be sure to find exactly what you are looking for in this city, and what better way to remember your trip to Australia than taking home some fantastic souvenirs.
Image by Bernard Spragg. NZ