Both inbound and return 2-night stopovers in Singapore are available with Distant Journeys, whether you decide on our escorted tours of New Zealand, luxury tours of Australia, or our tour combining the best of the two. If this sounds like an exciting opportunity to not only increase the length of your holiday, but also to visit one of Asia's most vibrant cities, read on as we tell you about some of the delights and experiences you can enjoy during your stay in Singapore.
Marina Bay
An area of Singapore which overlooks the water, Marina Bay is home to many of the city's most exciting attractions. For those looking to explore and take in the entire bay, a promenade measuring over 3.5km stretches out along the waterfront, linking together many of the attractions, including the Marina Bay City Gallery. It also hosts a number of events throughout the year, including the Formula 1 Singapore Grand Prix and the city's New Year Countdown celebrations.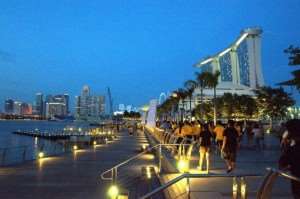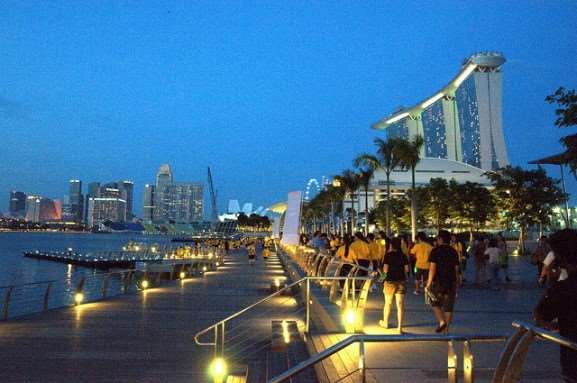 Singapore Flyer
One of the tallest city observation wheels in the world, the Singapore Flyer allows you to take in the entire city and beyond in all its glory. After boarding one of 28 capsules, you'll be able to take in views overlooking the Singapore River and landmarks such as the Padang, and as you rise higher and higher, you may also be able to see as far as Sentosa Island, Malaysia and Indonesia. For a truly extraordinary dining experience, you can also dine on board the Flyer in the world's first fully-butlered sky dining service.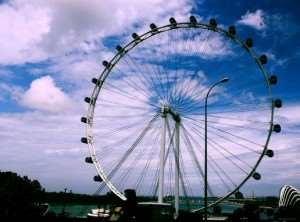 Gardens by the Bay
Adjacent to the marina, Gardens by the Bay is Singapore's National Gardens attraction. Featuring over half a million plants spread over 101 hectares, over 2,200 different species of plant, tree and flower live here for you to take in and enjoy, and is a great way to escape from the fast pace of life in the city itself. Here you can visit the world's tallest indoor waterfalls, measuring 35m tall, in the Cloud Forest conservatory dome, one of two domes that showcase plants from all over the planet.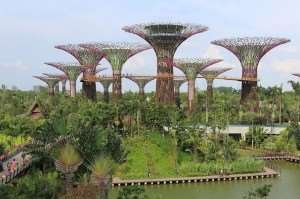 Civic District
Singapore's Civic District perfectly captures the history of the city, and even has its very own heritage trail for you to follow. The entire city grew out from this district after the first migrants to the island settled here, and today the district paints a picture of the story of Singapore from colonial times to the present day. The trail brings you through such sites as the beautiful Esplanade Park, as well as the National Museum of Singapore and Raffles Landing Site, where modern founder of Singapore Sir Stamford Raffles is said to have first stepped foot on the island in 1822.