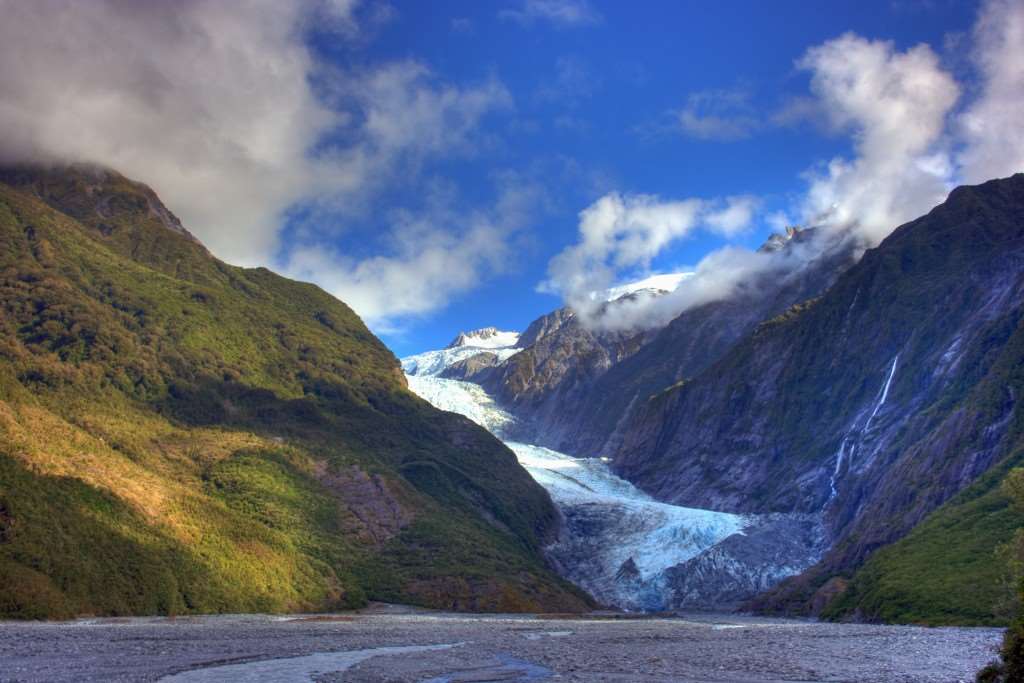 The Franz Josef Glacier: Facts and Figures

The Franz Josef Glacier: Facts and Figures
On the West Coast of the South Island of New Zealand, you may be forgiven if you think you have taken a leap back in time to the Ice Age when you bear witness to the natural wonder that is the Franz Josef Glacier. There is nowhere else in the world where a glacier is as accessible as it is here, and visiting the glacier is one of the options you may wish to consider during your free day on one of our coach tours New Zealand here at Distant Journeys. Below, we have taken a look at a few facts and figures surrounding the glacier, to give you a bit more of an idea of how magnificent it really is!
The Maori name for the glacier is "Ka Roimata o Hinehukatere", which means "the tears of Hinehukatere".
The Maori legend says that Hinehukatere loved to climb mountains, and convinced her love Wawe to join her on one of her climbs. During this climb, Wawe was swept away by an avalanche, never to be seen again. Hinehukatere was so heartbroken, she began to cry, and her frozen tears are what formed the glacier.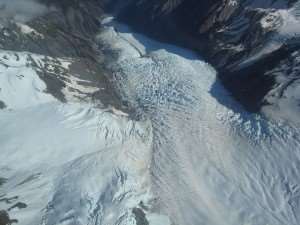 Franz Josef Glacier is 7000 years old, and is sliding down a mountain valley and into a rainforest. This creates a unique ecosystem, as it combines the ice of the glacier with the warmth of the nearby rainforest.
Because of this, the climate surrounding the Franz Josef Glacier is completely unique, and cannot be found anywhere else in the world.
Franz Josef is the steepest and fastest moving glacier in New Zealand, and is a massive 12 kilometres, or 7.5 miles long. By the time the ice reaches the river valley, it is more than 300 metres thick.
Explorer and Geologist Julius von Haast named Franz Josef Glacier after the Emperor of the Austro-Hungarian Empire, and did so in 1863.
Franz Josef is an extremely active glacier, and is in fact one of the quickest moving glaciers in the world, and advances or retreats at a pace of 1000m per year, which is extremely fast for a glacier.
Photos courtesy of Anthony Cramp & Avenue, under Creative Commons