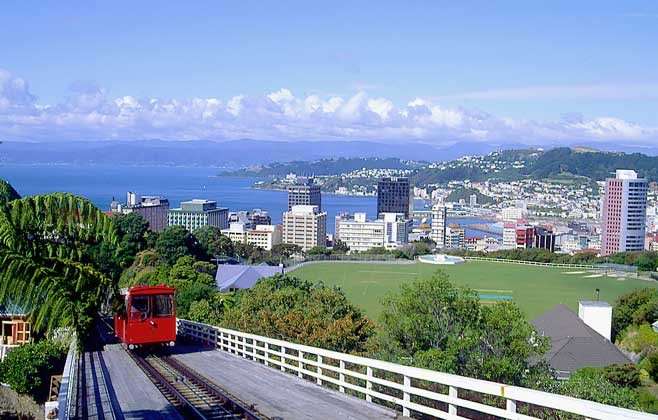 5 of the best restaurants in Wellington

5 of the best restaurants in Wellington
The capital of New Zealand, Wellington is well known for its culinary culture, and with 4 restaurants in Wellington winning New Zealand's best restaurant in the last 5 years, it's clearly the place to be if you're looking for fine food. Here's a short list of 5 of the top restaurants in Wellington that you could enjoy on our 23 Day Magnificent New Zealand tours:
Ortega Fish Shack
As the name may suggest, this restaurant is particularly well known for its superb seafood. With an oceanic décor theme creating a relaxed atmosphere with no compromise on service, Ortega is known for being one of the busiest restaurants, raved about by both the locals and visitors. Although seafood is their specialty, their menu offers many alternatives such as fillet steak, cannelloni and vegetarian options, cooked equally as well as the seafood.
Logan Brown
A winner at the Travellers Choice Awards 2014, Logan Brown provides a story within their dishes, ensuring that each member of staff is knowledgeable about the dishes, their ingredients and their origins for a seamless service. The dishes on the menu range from traditional to unexpected incorporations such as venison and wild hare to meet all tastes. The building itself is a revamped bank chamber with beautifully high ceilings providing an elegant but friendly atmosphere, catering for every occasion.
Hippopotamus Restaurant and Cocktail Bar
The views of Wellington harbour are just one of the great aspects of this fine restaurant, located in the Museum Art Hotel, taking inspiration from French gastronomy to create artistic presentation and tastes. Their main focus is on culture and art, incorporating local and international elements into their dining experience to make it a memorable evening of luxury.
Martin Bosley's
The restaurant's philosophy for its food is simple: 'Eat what's in season, what's local, and what's fresh'. Hoping to create a unique dining experience, this has been Martin Bosley's dream for around 20 years. Providing fresh seafood with a twist, his dishes combine years of experience and inspiration from working in Australia, New Zealand and France.
Dragonfly
Dragonfly is a premier Asian dining lounge, with the main focus being on sharing food from the exotic flavours offered by the menu. To complement the south Asian flavours, they also offer a broad range of beverages, from boutique beers to creative cocktails, and a vast wine menu. Dragonfly also offers a contemporary environment to enjoy your evening and relax both indoors and out.
Images: Wellington under Creative Commons