Our New Zealand holiday packages offer a great taste of New Zealand, and give you the chance to see plenty of the country.
Our tours all take in Auckland, where you'll get to spend time on a guided city tour.
But what should you do on your Auckland Freedom Day, when you're set free to explore for yourself?
Sure, you could take a trip up the Sky Tower, or enjoy dinner by the marina, but one alternative option is to explore the wonderful North Shore of the city. It may seem like a long way away from the central city, but the North Shore is actually well connected and has plenty to offer.
So here are five suggestions for things to do if you fancy heading off the beaten track in Auckland.
Go for a walk
The stunning coastal walkway between Takapuna and Milford beaches on the North Shore offers incredible views out to sea. The walkway will also take you through one of Auckland's most desirable areas to live – the so-called 'Golden Mile'.
You can finish that particular walk with a well-earned ice cream at the award-winning Takapuna Beach Cafe.
An alternative walk starts outside the North Harbour stadium. Take a stroll along the Okura Bush walkway and you'll find yourself walking past stands of kauri on your way to the Weiti River and historic Dacre Cottage.
Indulge in some retail therapy
While the central city has more than its share of shops the North Shore can also boast plenty, some of them pretty exclusive.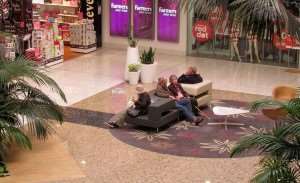 The Milford Centre is one outlet that's worth a visit, with its reputation for upmarket shopping. It stocks Australian brands like Witchery, Trenery and Veronika Maine, New Zealand labels like Andrea Moore and Moochi, and luxury homeware brands including Redcurrent and Citta Design.
Head for the beach
As the name suggest the North Shore is home to some of Auckland's best beaches, so there's plenty of choice in this department.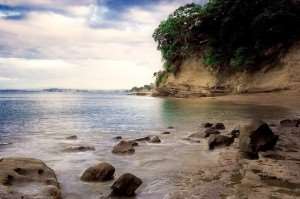 Not only can you relax on the soft golden sands but there's also the chance to go for a bush or clifftop coastal walk.
Enjoy the café culture
The North Shore is a desirable area to live in for many reasons, and one of them is the relaxed way of life.
A big part of this is the café culture which has taken off in a big way. In fact, it would be easy to get the impression the North Shore has more cafes than people!
This means visitors are spoiled for choice. There are great beachfront cafes around Takapuna north offering an enormous range of lunch or dinner options. On the Shore's main strip there are even more options for those looking for a quiet coffee or a relaxed lunch.
Catch some sport
The North Shore is also a great place to catch some sporting action.
The area is home to the North Shore Stadium, where rugby team North Harbour play. The team competes in the ITM Cup national championship between July and October and are well worth watching, with many of the nation's rugby greats having come through the ranks with the team.
In fact, North Harbour is the home of the only All Black to have scored a match winning try in a world cup final, Tony Woodcock.
The Shore is also home to the North Shore Events Centre, which hosts all kinds of events ranging from professional and Olympic style Greco-Roman wrestling to martial arts, basketball and more.
Photos courtesy of russellstreet, Sids1 & Chris Gin under Creative Commons.
Save