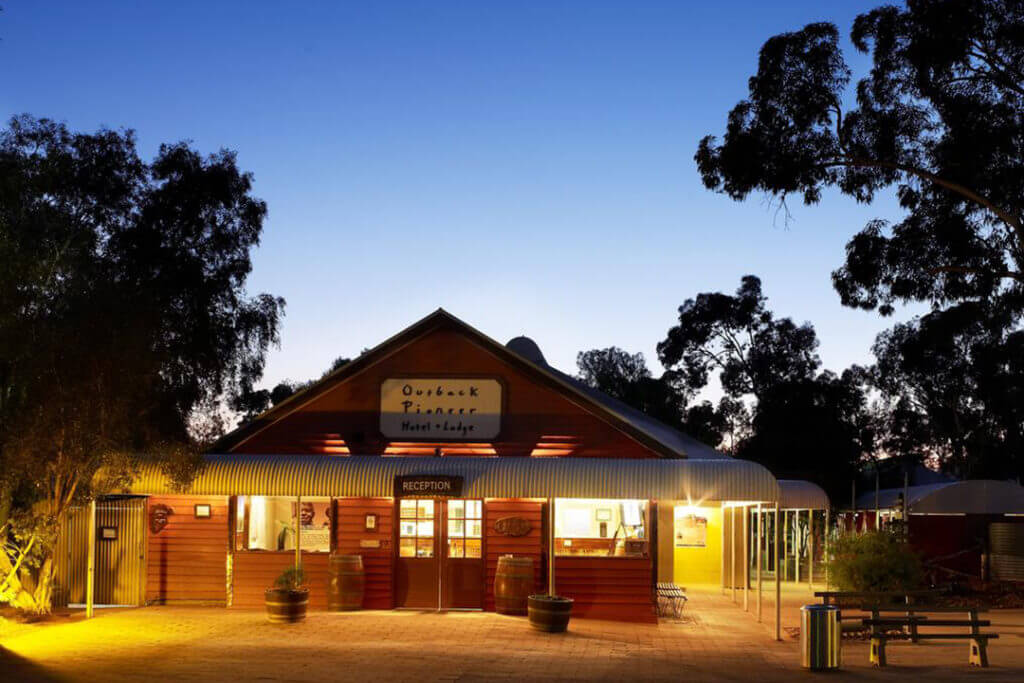 Outback Pioneer, Ayers Rock

Official rating


Distant Journeys rating
Based in the compact Ayers Rock resort, the Outback Pioneer hotel is a great place to experience some traditional, laid-back outback hospitality. The hotel is a short walk to the resort Town Square, where you'll find cafes, restaurants and shops. Alternatively, there is a free shuttle service should you prefer.
The Outback Pioneer is equipped with everything you might need for your stay in the Red Centre. Take part in the many indigenous activities that the resort offers, or choose to relax by the swimming pool.
The Bough House Restaurant
Enjoy a selection of roasted meats and a hot and cold buffet of international dishes in relaxed surroundings.
Pioneer BBQ and Bar
Try your hand at a traditional Aussie barbecue at the Outback Pioneer – simply choose your meat or fish and cook it to your liking on the outside barbecues. Then complete your meal with options from the buffet.