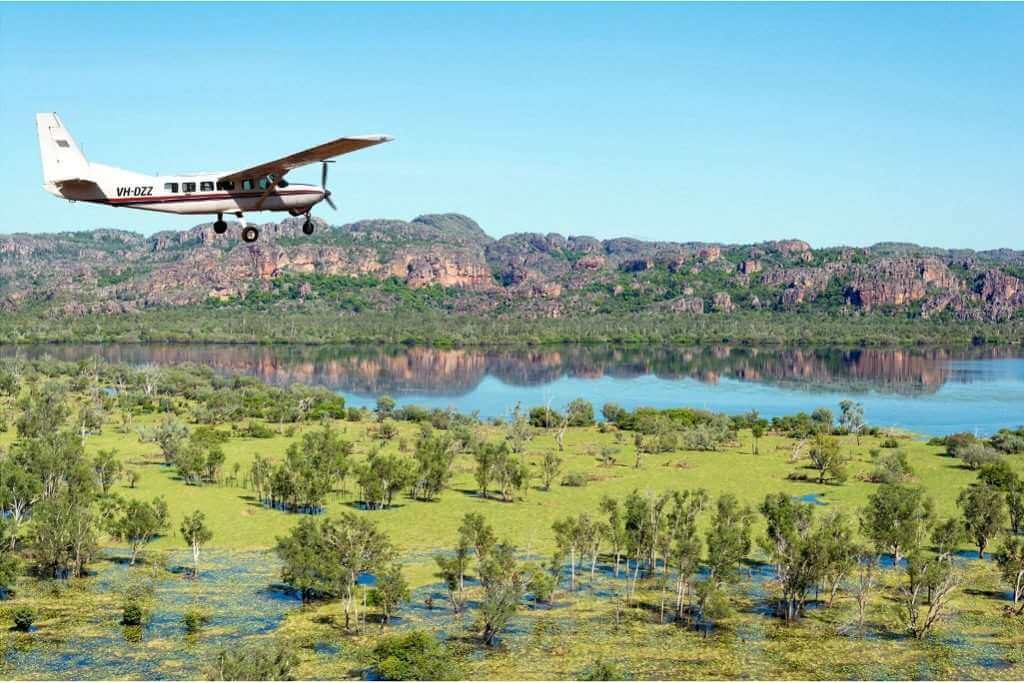 Darwin – Kakadu National Park
The Kakadu National Park tour allow you to experience the unspoilt beauty of Kakadu. Tour Kakadu National Park and take in the spectacular aerial perspectives and a truly special showcase of Aboriginal culture, rugged landscape, mighty rivers and unique wildlife on show.
This epic air and land Kakadu tour combines air travel, the best way to see Kakadu to appreciate the vastness, with exceptional touring once on terra firma.
Departing Darwin, we take in spectacular aerial sightseeing. The outbound journey offers a chance to see savannah forest, upper South Alligator River & Yellow Water, and on the return flight enjoy a montage of sights, the Arnhem Land Plateau, outliers, archway, upper East Alligator River, winding rivers, coastal features, Mary River National Park and outer Darwin.
The tour of Kakadu National Park is designed to enlighten you with knowledge of aboriginal culture and history at the Warradjun Centre. Afterwards you'll cruise the amazing Yellow Water billabong, home for a myriad of birdlife – don't forget to watch out for crocodile!
This will be an excursion you'll never forget, giving you an appreciation for the Outback that will stay with you forever.