Distant Journeys has partnered with Holiday Extras, the UK's market leader for travel extras – they help travellers find the best airport hotels, airport parking, airport lounges, airports by rail and coach, destination transfers, car hire and holiday insurance.
Whether you need holiday insurance or car parking at the airport, or if you feel like starting your holiday in style with an airport lounge, just click here to go to our dedicated Holiday Extras page.
NEW – Holiday Extras COVID-19 Cover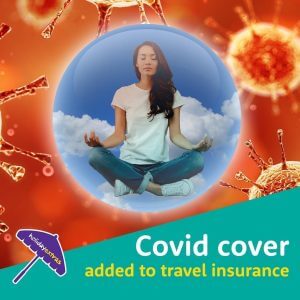 At Distant Journeys, we understand the concern our guests have regarding booking their holiday during the ongoing Coronavirus pandemic, in light of the uncertainty regarding global travel.   We are pleased to advise that from 3rd August 2020, Holiday Extras Gold & Platinum Non-Cruise and Gold & Medical Cruise policies will provide cover for certain scenarios relating to COVID-19.