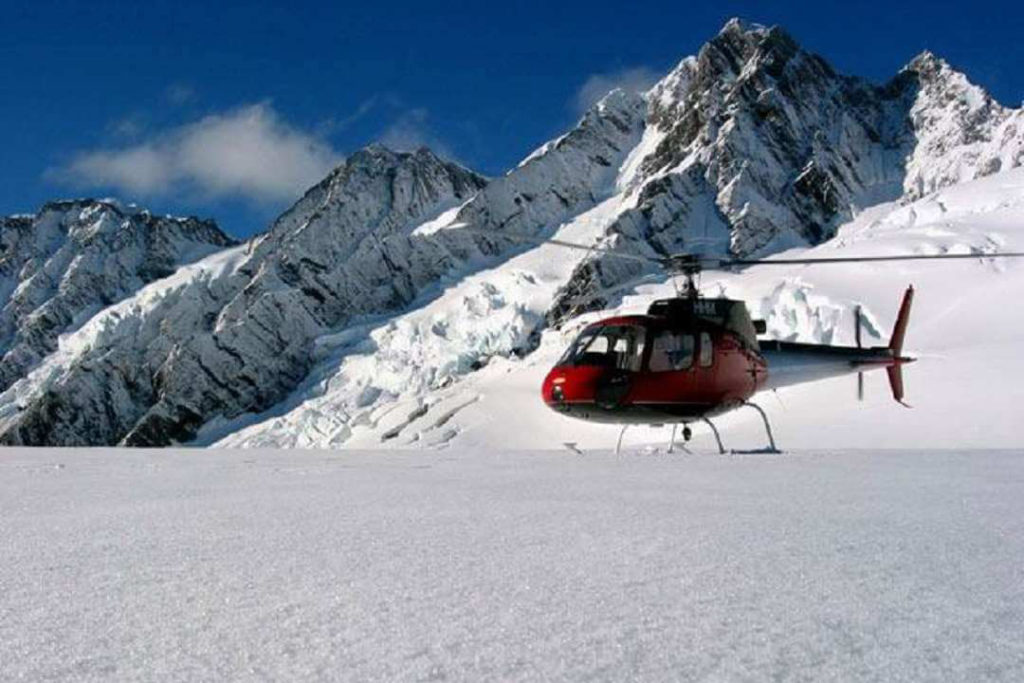 Franz Josef – Scenic Helicopter Flights
Experience the true untouched beauty and awe inspiring scenery of New Zealand's South Island on a Franz Josef Glacier helicopter tour.
This helicopter ride over the Franz Josef Glacier sweeps over the lush sub-tropical forests of the Westland National Park as you climb to 6000' before landing on the snow.
Essential Wear for Snow Landing
As your Franz Josef Glacier helicopter flight will disembark in snow, we insist on these essential clothing:
Covered shoes (sneakers or trainers are fine) or your hiking boots
Plenty of film (or memory cards) for your camera
Clothing – Wear comfortable outdoor clothing suitable for wearing on the snow.
Occasionally the temperate can be 5-10 degrees cooler on the snow than it is in the village.
Check with our ground-crew if you are unsure of what to wear
Sunglasses
Useful Information
Tour Guideline Price:
Prices range from NZD $225 / GBP £122 to NZD $450 / GBP £245

Duration:
20 min $280 £148
30 min $365 £193
40 min $495 £262
20 min, Neve Discoverer/snow landing $280 £148
30 min, Twin Glacier/snow landing $360 £191
40 min, Mt Scenic Spectacular/snow landing $490 £260
Activity Level:
Mild/Moderate
Please note: All optional excursion descriptions represent a typical itinerary and will not necessarily operate exactly as outlined. Distant Journeys reserves the right to change the local operators at short notice if deemed necessary and appropriate.