Escorted tours are becoming an increasingly popular way to travel, especially for those who are keen to visit a destination but don't enjoy planning the logistics. But what exactly does an escorted tour involve? As escorted tour specialists, we'll explain how this immersive way of travelling works, and also dispel some of the myths about escorted tours which simply aren't true.
The origins of the escorted tour
Thomas Cook, a name ubiquitous in the UK travel industry today, led 130 intrepid travellers on the very first escorted tour in the summer of 1863. This two-week tour involved sailing across the English Channel and making their way across France to the Swiss Alps, where the travellers climbed up glaciers, still in Victorian dress, and rode mules over ravines.
With faster methods of travel and a much larger tourism industry, the escorted tour today has come a long way since its origins.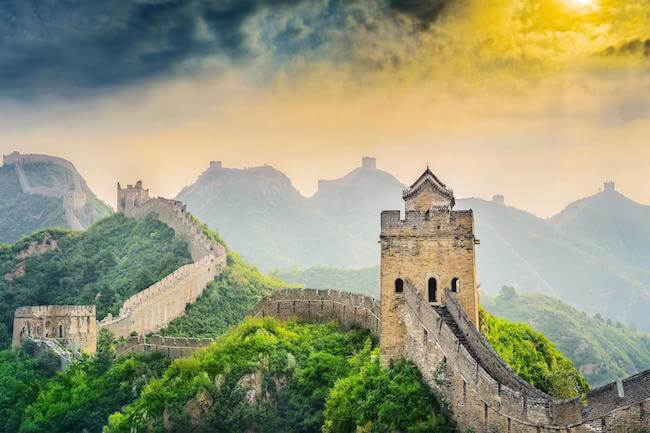 A carefully planned and chosen itinerary
The main selling point of an escorted tour is that your entire trip is arranged for you, perfect for those who don't want to spend hours booking flights, hotels and activities. From your departure from the UK to your return, every aspect of your holiday is taken care of, so all you need to do is pack your bags and show up at the airport.
Each escorted tour often covers an entire country, with the itinerary including time for travelling between various cities and destinations. Escorted tours are therefore perfect for large countries such as Australia, China, India and New Zealand, where the country's highlights and top destinations can be spread out hundreds of miles apart. You may spend multiple days in the same destination, with some days planned out for you with activities included in the price, and other days (which we call 'Freedom Days') free to spend as you wish. Hotels, breakfasts and often evening meals are also planned out for you as part of the package.
Arranged and accompanied by experts
Another plus of choosing an escorted tour is that all of the items in your holiday itinerary will have been tried, tested and approved by experts. Rather than spending hours finding the perfect hotel or excursion and trawling through TripAdvisor reviews, you can simply choose an escorted tour for the country or countries you'd like to visit, safe in the knowledge it's been put together by someone who knows the entire experience inside out.
This reassurance also extends to the tour itself, as you'll be accompanied by a tour manager throughout your trip. Tour managers have had years of training and experience of the country you're in, and are there to ensure that every aspect of your holiday runs smoothly, as well as to share their wealth of knowledge on what to do and where to eat and drink in the local area.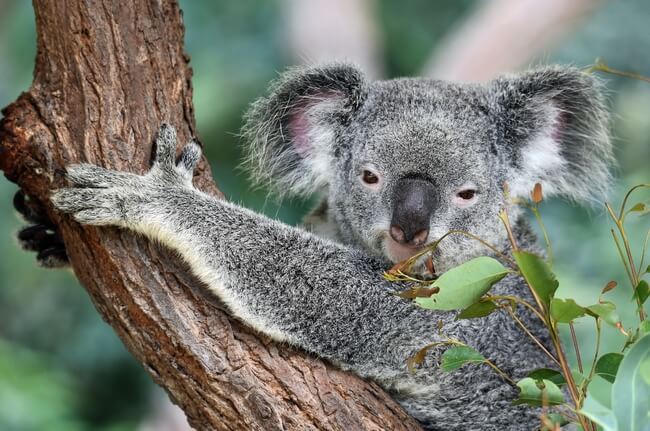 Why take an escorted tour?
The first reason why you may wish to take an escorted tour is one we've touched upon already: they minimise the hassle of travelling. With all of the best bits of a country picked out for you and compiled into one special itinerary, all you need to do is choose your tour, pack your bags and get to the airport! With a tour manager on hand, you can relax during your tour too, meaning you don't need to get stressed about travelling between your various destinations.
Escorted tours also help to relieve any anxieties travellers may have about visiting foreign countries, especially those where they don't speak the local language. It's not just the language that can make things difficult – navigating the public transport systems in other countries can also be a worry. Fortunately on an escorted tour, a tour manager is always on hand to make sure you get where you need to be, and may also be able to help you overcome any language barriers.
For more intrepid travellers, escorted tours can also be a great way to experience the road less travelled. Many tour operators now offer escorted tours in lesser-visited countries and destinations – a great way to see somewhere totally different (and perhaps not safe to travel in alone/as a couple) while still remaining in safe hands.
Finally, escorted tours may be a great option for single travellers. They can not only travel more safely as part of a group, but also meet new friends to share their travels with. Some escorted tours accommodate for single travellers at no extra cost, while others may add a small extra charge.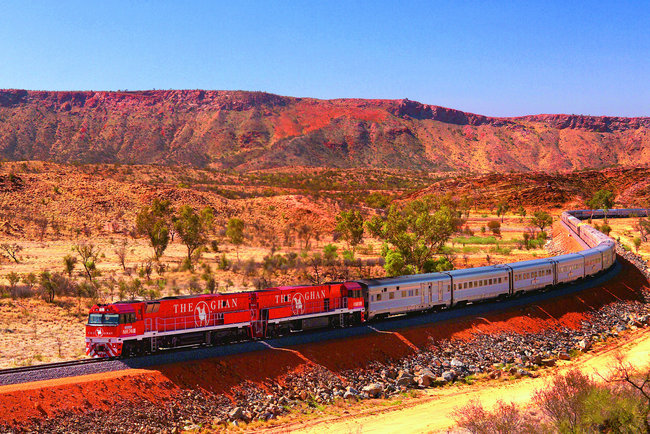 Dispelling the myths of escorted tours
Escorted tours are just one long coach trip
While some UK and Western Europe tours may be carried out by coach, escorted tours with longer distances between destinations often include quicker, and more scenic, methods of travel. Coaches may be used for places just a couple of hours apart, but domestic flights are also included to get you from place to place quicker. Scenic railways may also form part of your tour, such as the TranzAlpine in New Zealand, and for travelling from the south to the north of Australia, there's no more spectacular way than on the incredible Ghan railway.
Escorted tours are expensive
Because everything is included all in one package, people often dismiss escorted tours as incredibly expensive. However, part of the reason for this is that you are paying for the vast majority of your holiday upfront, whereas on a regular holiday you may not pay for eating out and activities until you arrive. As escorted tour operators often regularly arrange holidays for large groups, they are also often able to arrange hotels, transport and entry to attractions at a cheaper rate.
There isn't enough time to explore
Many escorted tours last two, three or even four weeks at a time purely because they like to give you plenty of time in each of the destinations you'll be visiting, so you can really soak up everything about the country you're visiting and explore at a leisurely pace. You'll often spend two, three or four nights in each town or city, depending on how much there is to see and do in the local area.
Escorted tours have no flexibility
Flexibility and the ability to customise your experience are both things that are becoming more and more common in escorted tours. This starts with getting to and from your destination; these days you often have a choice of UK airports you can fly from, rather just the one, and if you are flying long-haul, a choice of cities for a stopover. While the travelling between each destination and the time you spend there are normally fairly fixed, what you do while you're there isn't. Some experiences are included in the price of your tour, while others are completely optional, meaning if you don't wish to do them you can spend the day how you please.
Discover our escorted tours
We hope you agree that an escorted tour sounds like a brilliant way to discover some of the world's most fascinating countries! If you're intrigued to find out more about where you can go on an escorted tour, take a look at our choice of escorted tours across Asia, South Africa and Australasia – there is bound to be a perfect tour for you.