The Internet has made it easier than ever for the world to tell its stories, with travel blogs now being one of the most popular ways for people to seek out travel tips and information and hear about first-hand experiences from a variety of viewpoints. In particular, over-50s bloggers have become immensely popular, demonstrating that age needn't be a barrier to travel and adventure, and showing their loyal audience some brilliant ways to spend their time now their children have flown the nest.
Here are some over our favourite over-50s blogs offering their own unique perspectives on travel.
A Taste for Travel
As the title indicates, A Taste for Travel celebrates all things food and drink with a blog covering the tastiest travel experiences to be found around the world. Founded by award-winning writer Michelle, with content also provided by a top team of writers and photographers, A Taste for Travel offers the perfect inspiration for those looking to eat their way around a new country. With Michelle's love for sunny destinations shown throughout, you can also seek out a tan as well as a full stomach.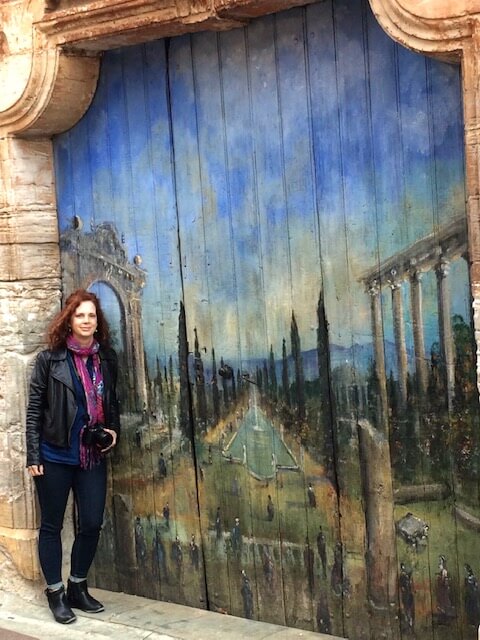 Adventures of a Carry-On
Having caught the travel bug while on a work trip to London as a make-up artist, Penny Sadler started Adventures of a Carry-On to share her several travel passions, from beautiful historic architecture to the world's best vineyards; being WSET-certified, she's able to share her wealth of knowledge on some of the best wines in America and Europe. To gain a deeper understanding of her favourite countries, Italy and the USA, you'll read about her visiting beloved places time and time again, and discovering new things along the way too. Her article titled 'On the hunt for White Truffles: Piedmont, Italy' is a favourite of ours.

Image by Adventures of Empty Nesters
Adventures of Empty Nesters
Mother of two Suzanne Stavert saw her kids flying the nest as her prime opportunity to spread her own wings and discover more of the world, documenting it in her travel blog, Adventures of Empty Nesters. Her blog showcases places to visit closer to home as well as those in more far-flung places, so whether you're looking to explore Japan or follow Kentucky's Bourbon Trail, there's bound to be an experience you'd love to read more about here.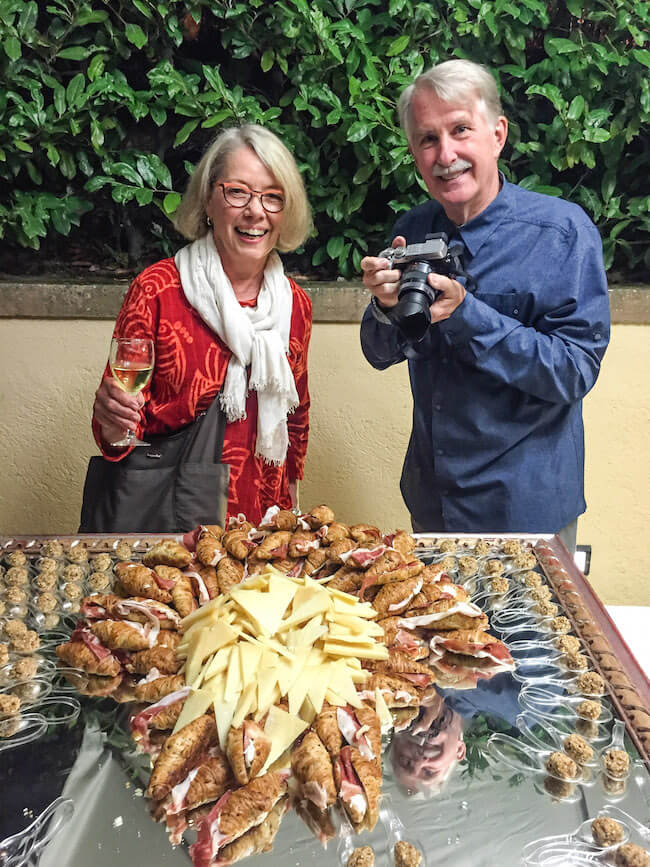 Anita's Feast
Focusing on food and cultural exploration across the world, Anita's Feast is a beautifully written travel journal by Anita Breland, accompanied by amazing photos from photographer husband Tom Fakler. From little family-owned restaurants and street food stalls to Michelin-starred fine dining establishments, the duo seek out all kinds of foodie experiences not to be missed. They also often get to know the people behind the food, offering insider tips on what creates a top-quality dish.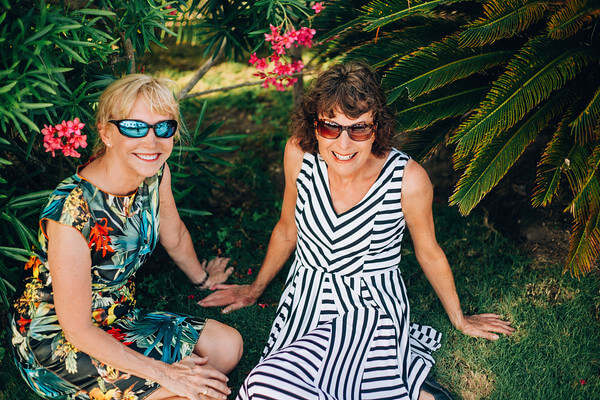 Blonde Brunette Travel
Sisters Kay (Blonde) and Anne (Brunette) have travelled the world for decades, and have been sharing adventures together since 2002. With their vast array of life experiences, they tell travel stories with great nuggets of advice and plenty of humour, recommending some of the best ways for baby boomers to travel. While having travelled extensively in the US and Europe, Blonde Brunette Travel also covers lesser-known destinations such as Fiji and Bhutan.
Bon Voyageurs
Former international business travellers, husband and wife Denis and Lynn Gagnon have been trotting the globe for over 45 years, with their adventures chronicled on their blog Bon Voyageurs. With their decades of travel experience behind them, they share how you too can travel with class, comfort and style. Their first-hand reviews of high-end hotels, luxury cruises and cultural city breaks show you some of the world's finest experiences as well as lesser-known ones also well worth checking out.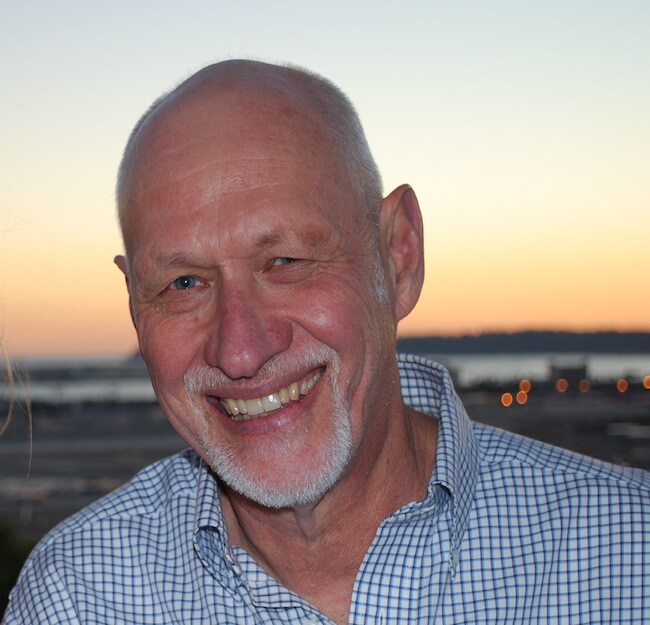 Clark Norton
A real veteran in the business, Clark Norton has been travel writing since his twenties, when he backpacked around Europe, and today has visited more than 120 countries and all 50 US states. As well as writing about the many, many countries he has visited in a personable style, he also writes about issues specific to the baby-boomer generation, such as travel trends and how to get over-55s discounts.
Contented Traveller
Living by the motto "You've worked hard, you've earned it, just travel", Contented Traveller shares the message that life shouldn't all just be about work, and that any travel experience can be memorable. They've covered unique experiences all over the globe, from staying in incredible places such as an Amsterdam houseboat, a Japanese ryokan and treehouse with a giraffe, to having backstreet massages in Thailand and learning to cook paella in Spain. After reading about their first-hand experiences, you'll be sorely tempted to follow in their footsteps.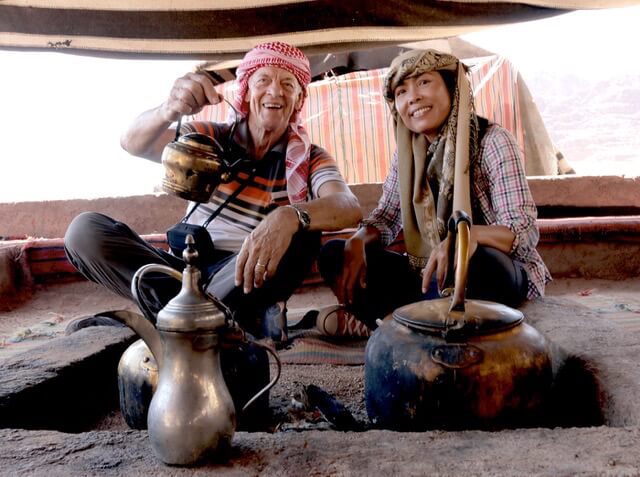 Getting On Travel
Seeking the finer things in life? Getting On Travel offers the ultimate guide to luxury travel, enticing fellow over-50s to indulge in some new adventures and exploration. Founded by established journalists Irene and Janice, with articles also offered by more than 60 international contributors and a knowledgeable editorial team, you'll find insights here on everything from luxury river cruises to the best travel gear to take with you.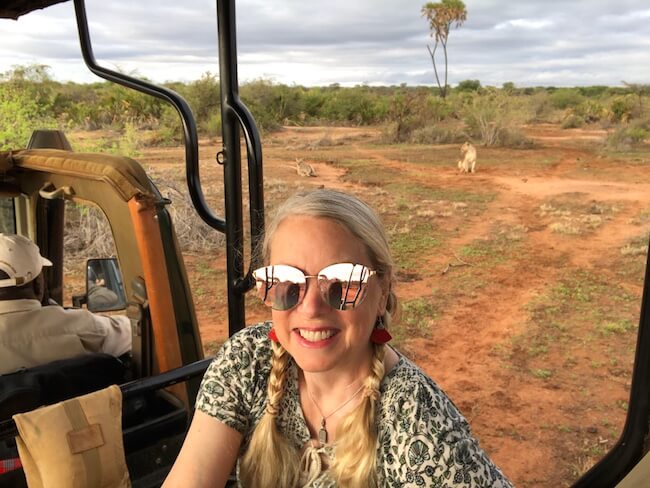 Green with Renvy
Living sustainably is increasingly becoming a talking point in today's society, and Green with Renvy seeks to show how it can be done when it comes to travel. After an extensive career of eco-friendly textile buying and home renovating, Alison Abbott took to sustainable travel and shares it all on Green with Renvy. As well as sharing reviews of her favourite eco-friendly hotels, she also covers topics such as eco-friendly travel products and restaurants using local produce.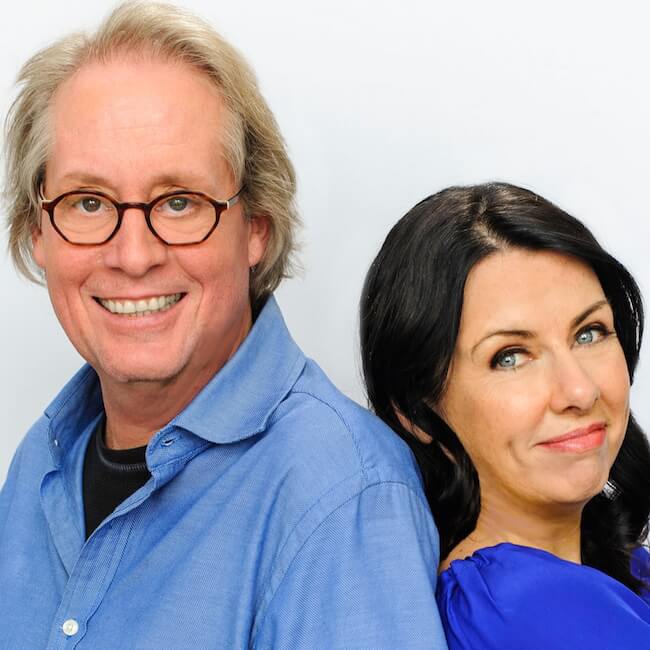 The Gypsy Nesters
After the last of their three kids left home for college, Veronica and David James chose to transition from having an empty nest to no nest at all, and began their adventure travelling the world as The Gypsy Nesters. On their site, they write about how it's never too late to start afresh and explore the world, covering places as diverse as Ancient Greece to the wildlife-rich Galapagos Islands.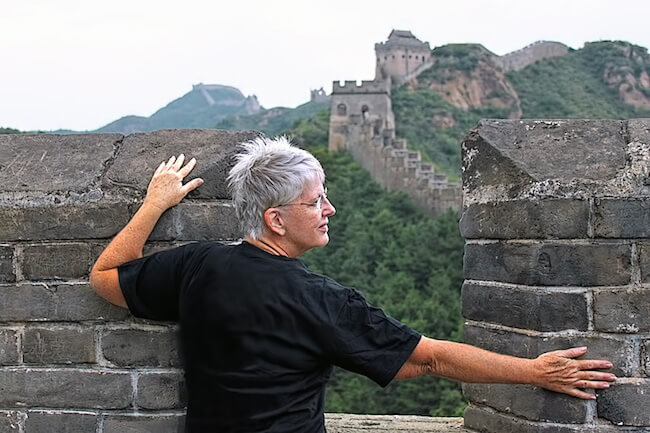 Hole in the Donut
While being diagnosed with chronic Lyme's disease and bedridden during treatment, Barbara Weibel decided life was too short to not do something that brought her joy, and once she recovered, set off on a 6-month journey around the world and started Hole in the Donut. She originally started the blog to write stories about her travels for her friends and family, the blog quickly found a larger audience and 13 years later, Barbara has now visited her 100th country an 7th continent. As well as sharing insider's guides to her favourite destinations and tips on how to travel full-time, she also writes about what life is like as an expat in Chiang Mai, Thailand.
Julia's Place
Describing herself as 'retired but not retiring', Julia is a retired headteacher and the blogger behind Julia's Place. Although retired, she still works on educational projects, and so often blogs about something most of us struggle with: the work-life balance. For anyone looking to make life's commitments and routines a little easier, this is the blog for you.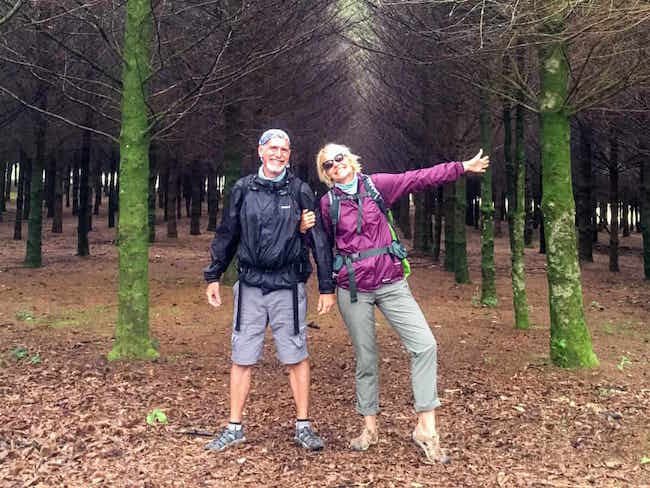 Life Part 2
Keen to show that there is so much out there to be enjoyed during retirement, writer Sarah and photographer Jon started Life Part 2, a blog on travelling during retirement. They show how to travel with the 'luxury of little', using a minimalist approach to keep only important possessions and fill their life with experiences. Alongside this, you'll also find destination guides and musings on retirement on their site.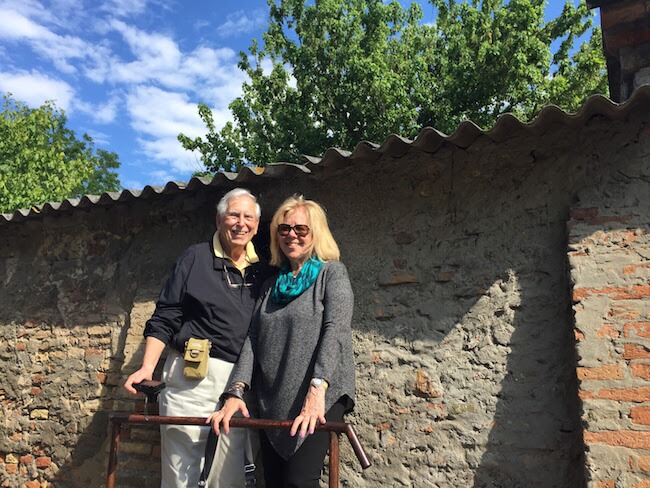 More Time to Travel
After extensive careers as both a psychologist and as a freelance writer, Irene S Levine decided to pursue a new passion and become a travel writer. A regular contributor to Forbes Travel and editor of Getting On Travel, she also set up More Time to Travel to inspire over-50s travellers. Here you'll find write-ups on experiences ranging from safaris to road trips, cruises, food and wine travel, spas and her favourite hotels.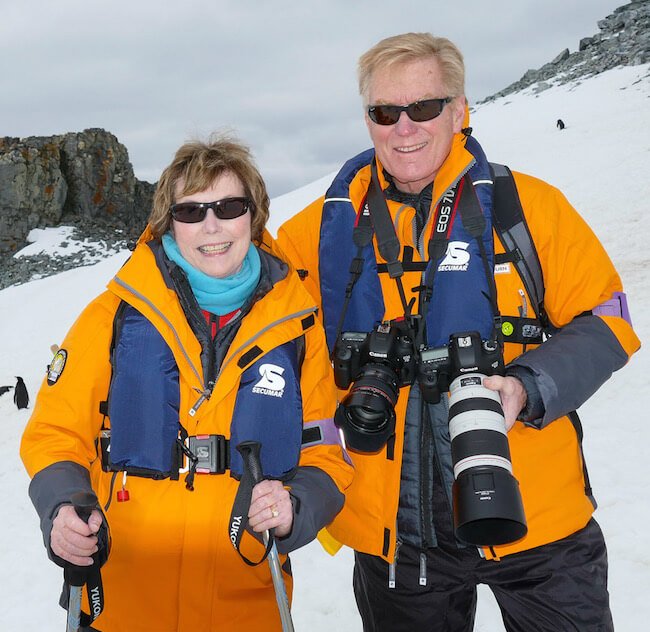 My Itchy Travel Feet
Focusing on active and inquisitive travel, husband and wife Donna and Alan set up My Itchy Travel Feet in 2006. Their passion for adventure is infectious, and as proud baby boomers themselves, are keen to share the limitless opportunities for over-50s travel. They're especially passionate about active travel, and their site features everything from walking holidays to watersports. They also love a good cruise, and you'll find countless luxury cruise reviews here to inspire you too.
Sally Dowling
After years of working in the travel industry, and winning a competition in 2006 that saw a travel feature get published, Sally Dowling is a fully-fledged travel writer with a fully-fledged following to match. Recently, she's embarked on a road-trip around Canada, but she's equally as passionate about places closer to home too, such as her hometown of Eastbourne. You'll also find her writing on Silver Travel Advisor, one of the most-trusted travel sites for over-50s, as a Silver Contributor.
Sand in My Suitcase
Formerly lawyers by trade, Janice and George Mucalov cover their many travel passions on the award-winning Sand in My Suitcase. Specialising in luxury adventure travel, they seek the finer things in life during their adventures, but you'll find this is just as likely to be an affordable boutique inn as it is a five-star hotel. If you're looking to pursue hiking, cycling, scuba diving or kayaking on your next travel adventure, be sure to check out Sand in My Suitcase.
She's Cookin
For those who simply love food, She's Cookin is a food and travel blog that is sure to make you want to head to the kitchen or perhaps even the airport! Alongside a whole bank of tasty recipes to try, founder of She's Cookin, Priscilla Willis, also shares her culinary adventures across the US and beyond, including a dim sum tour of Shanghai and the bistros of Paris.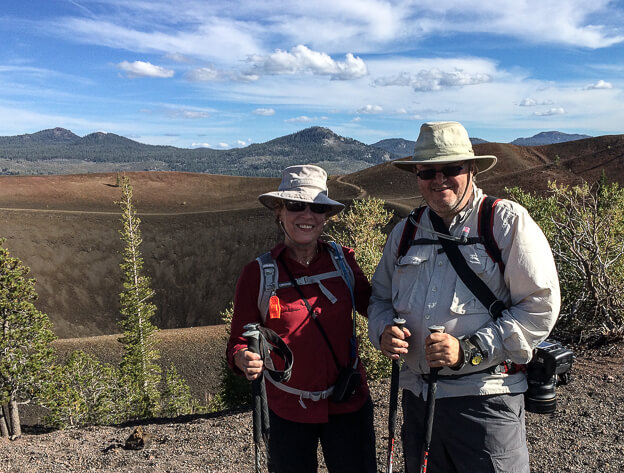 Travel Past 50
Husband and wife Tom and Kristin took a leap of faith in 2010, selling their house and most of their possessions to leave their publishing careers behind, see the world and document it too. Ten years on, they haven't looked back, with their blog, Travel Past 50, having won several awards. Their blog mainly covers cultural travel experiences in some of the world's biggest cities and UNESCO World Heritage Sites, as well as hiking and biking across Europe and the United States.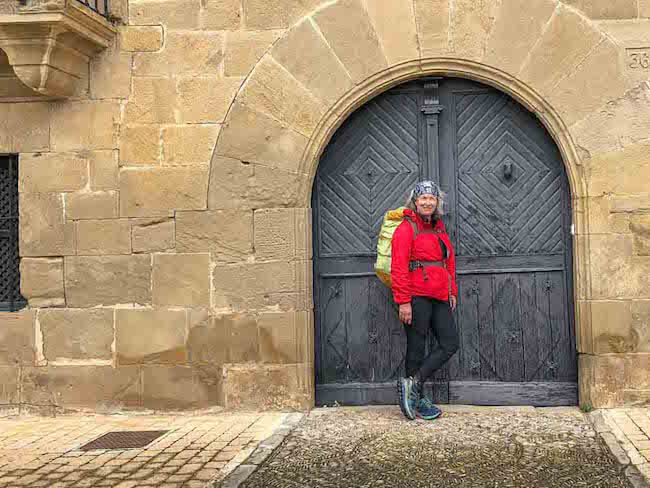 Wayfaring Views
For those who seek to avoid the regular tourist hotspots and go off the beaten track, or simply find undiscovered gems in popular destinations, be sure to read some of the inspiring blog posts by Carol Guttery over at Wayfaring Views. Having been a keen traveller since the age of 15, Carol shares her experiences of some of the world's most unique places as well as alternative travel itineraries to try for yourself, such as this alternative itinerary for London.
Featured image Carol Guttery, Wayfaing Views