You may have travelled half way across the world, but should you visit Dunedin while you're in New Zealand, you'll be surprised by the strong Scottish influences you'll find! That's because Scots settled in the city in 1848, bringing with them Scottish traditions and culture that can still be seen today. For example, haggis is widely available in the city, while bagpipers and Highland games are popular too. But don't worry if you were hoping to experience more of New Zealand's culture, because while Scottish influences are clear to see, the Maori heritage is also strong, and together they create a unique cultural blend that you're unlikely to find anywhere else in the world.
3 quick facts about the history of Dunedin
The city was originally to be called "New Edinburgh", however the name "Dunedin" was taken from the Gaelic name for Edinburgh.
It took more than a century for Dunedin and Edinburgh to be officially recognised as sister cities.
The area's native wildlife features heavily in Dunedin history as it is said that it was Captain Cook's stories of the seals that resided in the area to be what drew settlers to come from Europe.
So, what can you expect when visiting Dunedin?
There are plenty of things to do in Dunedin, and thanks to its unique scenic highlights just outside of the city centre, much of your sightseeing needn't cost a thing. For example, St Clair Beach is just a 10-minute drive from the city centre and is the perfect place to relax, enjoy a walk, or even dip your feet in the sea. Alternatively, Tunnel Beach is just south of the city and is lined with grand arches and rugged cliffs that you can venture to the top of to admire the stunning coastal views.
If you're looking for somewhere to spend a full day, Otago Peninsula is one of the most popular things to see in Dunedin. Here you'll find penguin and fur seal colonies relaxing along Dunedin's harbour. As well as meeting the native wildlife in their nesting areas, there are plenty of coastal paths leading to cliff lookouts and a number of beaches. Find Allans Beach and you might be lucky enough to spot yellow-eyed penguins and sea lions. Venture to Victory Beach and you'll discover "The Pyramids" an Egyptian-looking rock formation.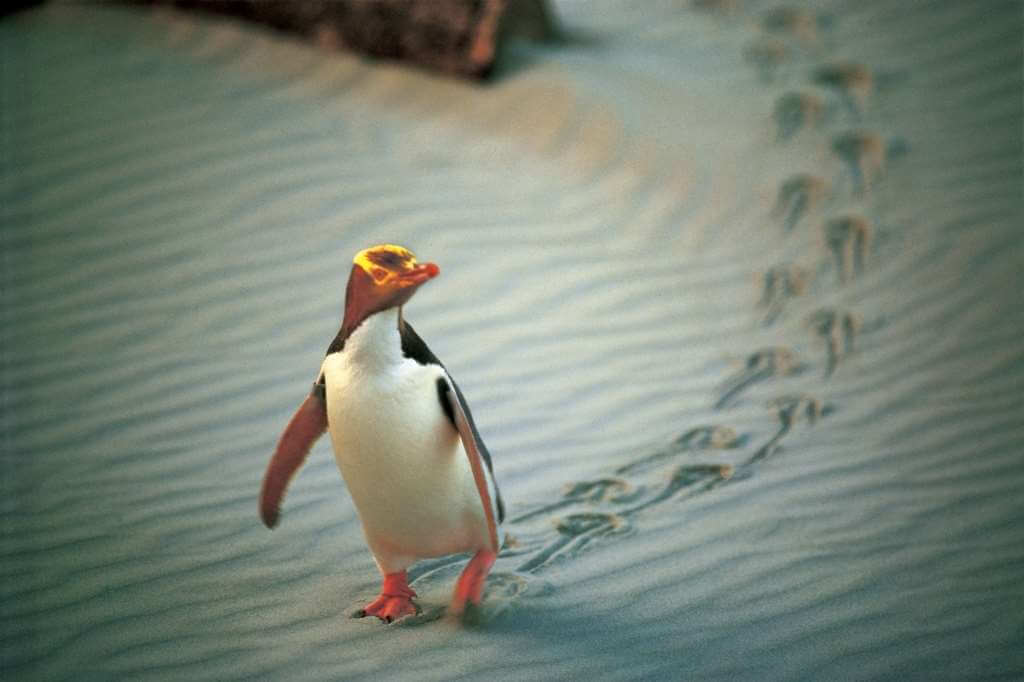 What to do in Dunedin city
Right in the city centre of Dunedin you'll find the Octagon – an eight-sided plaza surrounded by grass and paved features. It's a lovely area to relax and maybe grab a bite to eat. Here you'll also notice a statue of the Scottish poet Robert Burns. Just off the plaza is Baldwin Street which has made it into the Guinness Book of Records for being the steepest street in the world.
For those who appreciate architecture, there's plenty to see in Dunedin. There's the First Church Otago which dates back to 1867, Dunedin Town Hall which was built in 1880 and St Paul's Cathedral which was completed in 1919. You'll see Edwardian architecture at its finest in the shape of Dunedin Prison, while Larnach Castle (New Zealand's only castle) takes pride of place overlooking the picturesque Otago Harbour.
Culture vultures should add the Dunedin Public Art Gallery and the Toitu Otago Settlers Museum to their lists of things to do in Dunedin. Between them you'll discover an enchanting array of modern works of art, old masters' paintings, paintings which date back to the early 1800s, 1930s Art Deco style heritage buildings, and much more.
If this sounds like somewhere you'd like to see, take a look at Distant Journey's escorted tour of New Zealand visiting Dunedin.
Image credit: Dunedin Railway Station image by David Wall Tourism New Zealand
Image credit: Penguin Place Central image by Tourism New Zealand
Save