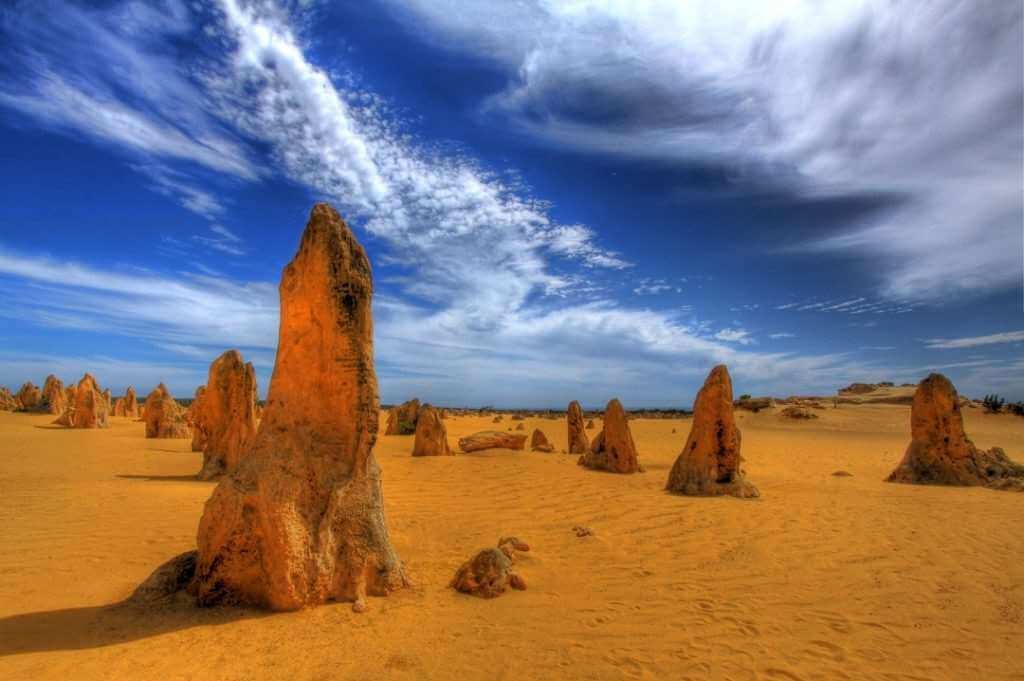 Perth – Full Day Pinnacles Desert, New Norcia Benedictine History and Wildflowers
The full day tour starts with a journey through the Swan Valley before arriving at New Norcia, home to Australia's only monastic town which is renowned for its Benedictine Abbey. Hear all about the local history before viewing the chapel and museum artefacts gifted to the monastery by Popes and the Spanish Royal Family. You will visit the famous Benedictine Community with a guided tour of the town and main sites including the museum and art gallery where you will find extraordinary artefacts dating back to when New Norcia was an Aboriginal mission, a hub for farming and a culturally diverse town.
Next the tour visits the Abbey Church; home to one of only two large Moser organs, originally crafted in Germany, followed by a visit to St Gertrude's College, a grand gothic style building which was originally built as a girl's boarding school and opened in 1908.
You can enjoy a visit to a shop selling olive oil, fruit, wine, New Norcia nut cake and breads before visiting the Western Wildflower Farm for a brief talk about how wildflowers are dried and exported. Enjoy your included gourmet bento style chicken salad picnic lunch complete with dessert, cheese and biscuits before continuing on for a gentle walk through the mystical Pinnacles Desert. These curious limestone pillars form one of Australia's most unique landscapes, rising eerily out of the sand and reaching up to several metres tall. If time permits there will be a visit to the Pinnacles Desert Discovery Centre.
You will to Perth down the Indian Ocean Drive, stopping to view wildflowers en route – varieties include the orange flowering Christmas Tree, Kangaroo Paw, Banksia, Wattle and Everlastings.
Please note:
Wildflower season commences September through to early November. Profusion of wildflowers depends on weather and other conditions, therefore sightings cannot be guaranteed. Wear comfortable walking shoes, bring a hat and your camera.