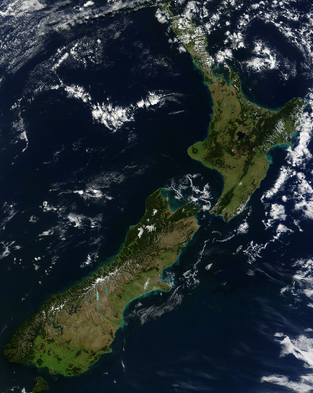 See New Zealand from space

See New Zealand from space
There have been occasions in the past when New Zealand has been overlooked by map makers, but now it's the centre of attention in a stunning satellite image!
The land of the long white cloud has been captured on film by astronauts aboard the International Space Station and the beautiful footage has been shared online.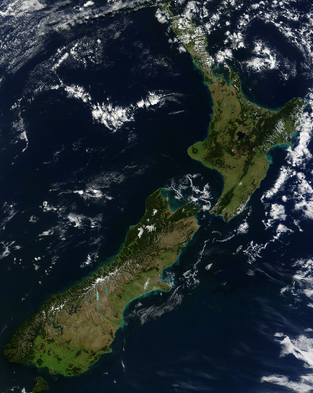 The video has been uploaded to a YouTube channel, called AstronautiCAST, and shows New Zealand passing beneath the ISS, starting at Stewart Island on New Zealand's southern tip, and sweeping up the South Island, over the Cook Strait, Upper and Lower Hutt and on to the lower North Island, before cloud cover obscures Auckland and the country's Northern peninsula.
Individual mountain ranges, rivers and colourful rainforests are all visible in the video, which shows almost every part of the country against a backdrop of a beautiful sunset.
The time lapse video was taken from a height of 430km above Aotorea and offers a spectacular view of the country's diverse range of natural habitats.
Tourism New Zealand spokesman Chris Roberts said the video showed many of the reasons New Zealand people choose to visit New Zealand.
"The video gives a real sense of how New Zealand is able to offer a taste of everything," he said.
"Even though it doesn't show all of the country you've got mountain ranges, open plains, river valleys and built up centres. You can see the nature reserves of Fiordland and Stewart Island, the Southern Alps, the ancient Franz Josef Glacier, long sandy beaches, the West Coast's rainforests, the vineyards of Marlborough and the Wairarapa Valley, fantastic cities like Wellington and Christchurch, beautiful lakes and volcanic landscapes.
"The video doesn't even show some of the country's highlights, including Auckland and Northland."
Unfortunately we can' embed the video here, but you can watch it over on the Stuff.co.nz site.
Save