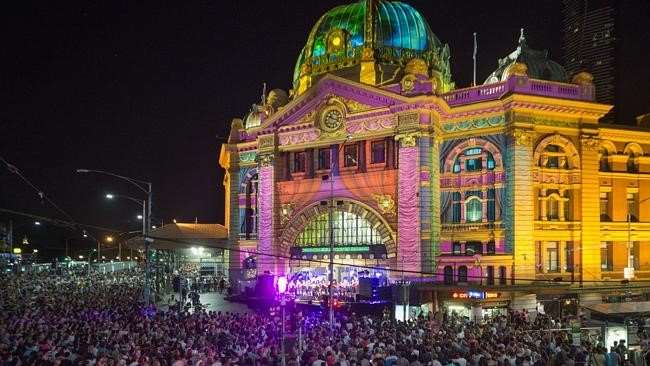 Melbourne's White Night 2015 looks to be bigger and better than ever

Melbourne's White Night 2015 looks to be bigger and better than ever
Returning to Melbourne next February is an all-night celebration in the city centre, embracing the relationship that the city has with the arts, known as White Night.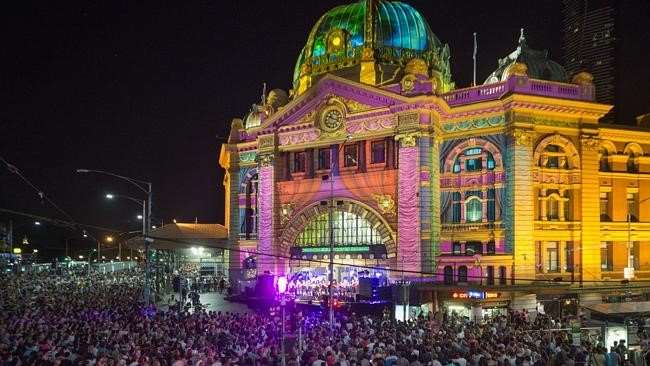 Taking place from 7pm until 7am the next morning, White Night will play host to a number of events, mostly free, in venues between the Melbourne Museum in the north to the National Gallery of Victoria in the south. The streets will also be beautifully lit up and decorated to create some unforgettable sights, such as the above image of Flinders Street illuminated with bright colours.
One of the main attractions will be Sita's Garden, which will be situated on the banks of the River Yarra. It will include a themed floating stage, hosting performances ranging from Bollywood to classical Indian dance, celebrating the relationship that the city has with India.
The Royal Exhibition Building will be host to a stage for Portuguese virtual dancers Ocubo, whose performances are influenced by the four elements of earth, water, fire and air.
A number of events will take place not just in venues but also out in the open so that people can take in the White Night atmosphere as they roam through the city. An example of this is the world music stage, which will be set between the Melbourne Museum and the Royal Exhibition Building.
If this event sounds right up your street, our Australia holidays may be perfect for you! We show our customers the very best of what Australia has to offer, including Melbourne and its rich artistic culture.
Save