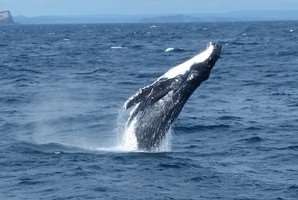 Humpback Whale puts on Bay of Islands display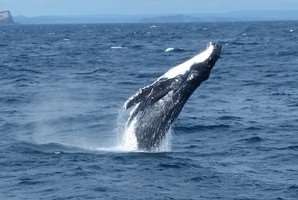 An adolescent humpback whale has put on a stunning show for tourists in New Zealand's beautiful Bay of Islands this week.
The whale was spotted splashing about off Cape Brett at New Zealand's northern tip, just north of Whangarei.
On Labour Monday the whale spent around 15 minutes launching itself up and out of the water before crashing back down, to the delight of onlookers.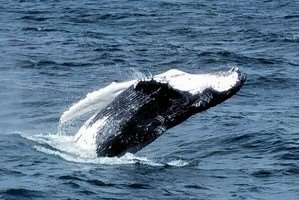 One marine mammal expert said she suspected the whale was a young male who had opted to stay in New Zealand's waters this summer, rather than head to the tropics with other humpbacks, in order to avoid the intense competition of the breeding season.
Jo Halliday said it seemed logical to assume the male wasn't interested in mating.
"He was a relatively young whale and was surfacing, flinging himself onto his back and flapping his pectoral fins around," she said. "He was just in the mood to play around and entertain himself.
"I doubt he realised how much he was entertaining the tourists! It was beautiful and he was coming so far from the water you could see just how big he was."
These photos, taken by Lawrence Hamilton, show the whale at play.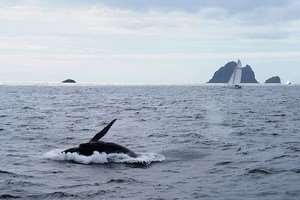 This sort of display is common place for people visiting the Bay of Islands New Zealand – a point which was proven just yesterday when another set of tourists were able to watch as a pod of eight killer whales chased stingrays in the shallows which surround the islands.