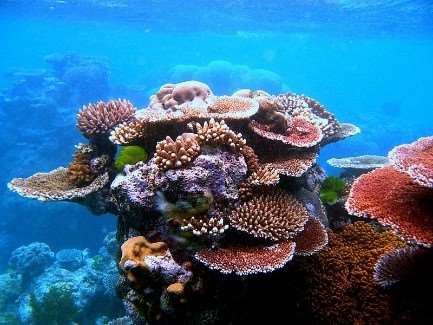 Great Barrier Reef showing signs of coral regrowth

Great Barrier Reef showing signs of coral regrowth
The Great Barrier Reef is now beginning to show signs of regrowth as well as new coral colonies following a series of cyclones, helping to keep the reef alive and well.
In a post-cyclone assessment of the effects of 2011's Cyclone Yasi, the strongest cyclone to hit the reef, researchers found that in some parts of the 600km stretch of reef, there had been an increase in coral cover by up to 9 percent.
Lead researcher Dr Roger Beeden said that it was an encouraging sign of the ability of corals to repopulate and regrow after damage, as they are the very foundation of the reef from which the rest of the marine life thrives.
Though they are rare, cyclones are a damaging force to coral reefs, though it is excellent news that the reef appears to be recovering despite facing this setback.
With the Great Barrier Reef being one of the most beautiful and diverse natural habitats in the world, it really is a must-see experience that everyone should do at least once in their life. With Great Barrier Reef tours offered by us as part of an incredible Australia tour experience, you too can visit this dream destination – visit our website to find out more.
Image: Toby Hudson, available under Creative Commons
Save