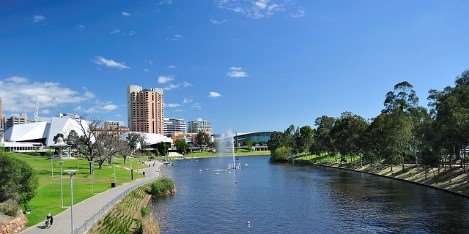 Adelaide places bid to become the next UNESCO City of Music

Adelaide places bid to become the next UNESCO City of Music
The popular South Australian city of Adelaide has placed a bid in order to become the next UNESCO City of Music, seeking endorsement from around the globe in order to become successful in its bid.
As home to many of Australia's cultural festivals, Adelaide would be a fitting place to be awarded the prestigious status, which brings with it more investment into the arts and culture, as well as more visitors who flock to the city to experience the musical scene it has been commended for.
Chief executive of the Adelaide Festival Centre, Douglas Gautier, said that the bid was an exciting opportunity for the city, which will put its 'cultural assets on a global platform'.
As part of the preparation for the campaign, the South Australian capital sought advice from Seville in Spain, which was the first city to be named as a UNESCO City of Music in the program. Other cities which have been previously accepted into the program include Hanover and Bogota.
It is hoped that the decision will be made by UNESCO headquarters in Paris by late October, with hopes high for it being recognised with the internationally-acclaimed award. Many already travel to Australia, and especially Adelaide, to experience its rich arts and culture scene, and with the award of becoming a UNESCO City of Music, it can only be good news for this culturally and socially thriving city.
Image: Jak Sie Masz, available under Creative Commons
Save