Adelaide Festival 2015 line-up announced
The line-up for next year's Adelaide Festival has been released, with a fantastic and diverse range of artists and shows coming together for the event arranged by director David Sefton.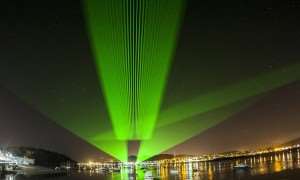 Running between the 27th February and 15th March next year, events and installations will take place in venues across Adelaide, with some lining the streets of the city itself – over 150 performances will take place across 42 venues. One of the highlights of the festival will be Blinc, an incredible light show and digital art collaboration between 18 international artists, whose work will transform the area around the Festival Theatre and Torrens Park, with the largest piece being a 3D elephant displayed in Elder Park. Also featuring in the festival are the seven video and sound installations by American video artist Bill Viola, which will be found in the Art Gallery of South Australia, St Peter's Cathedral and the Queen's Theatre.
Aside from some fantastic art installations decorating the city for all to see, there will be a number of special events, with many premiering in Australia for the first time at the festival, such as Tommy, a live re-imagining of The Who's classic double-album, and New York's Cedar Lake Contemporary Ballet.
One of the more high-profile names at the festival is Danny Elfman, who will performing Music from the Films of Tim Burton with a symphony orchestra and choir, a nod to the famous director who he helped to compose music for for over 30 years. UK composer Gavin Bryars will also make an appearance, both with his chamber opera Marilyn Forever and also conducting his opus with the Adelaide Symphony Orchestra, Jesus' Blood Never Failed Me Yet.
As part of a Distant Journeys Tour of Australia, you can explore Adelaide and everything that this city has to offer during this vibrant festival, followed by the Ghan tours through the outback by rail to Alice Springs, allowing you to see Australia from a different light.